James Franco torna a recitare in televisione per l'uscita di una nuova Serie Tv targata HBO. Si intitolerà The Deuce e Franco vestirà i panni di regista e doppio protagonista interpretando due gemelli.
The Deuce in uscita sugli schermi americani il 10 settembre tratterà il tema bollente del settore del porno in una New York degli anni '70. Creata da David Simon (The Wire) e George Pelecanos Richard Price, la serie vedrà un James Franco (protagonista in 11.22.63) che interpreta i gemelli  mafiosi Vincent e Frankie Martino. Coprotagonista una bellissima Maggie Gyllenhaal in veste di prostituta dal nome Eileen Merrell, soprannominata anche "Candy".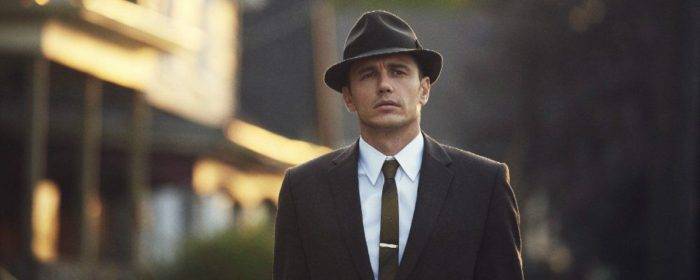 Si toccheranno argomenti scottanti come il settore del porno, ma anche temi che possono essere considerati attuali come l'istinto imprenditoriale e le idee di business dei protagonisti per farsi strada nei vari complessi economici.
New York negli anni '70 era rimasta zona scura per quanto riguarda le rigidissime regole che sovrastavano il mondo del cinema per adulti. Il barista Vincent Martino e il fratello inconcludente Frankie cercheranno di approfittare della situazione per farsi la loro ricchezza.
Candy, con il suo istinto imprenditoriale, affiancherà i due protagonisti nella realizzazione del progetto.
L'ambientazione, i costumi e le musiche della New York anni '70 daranno un sapore vintage a tutto l'insieme, tanto che ci sembrerà essere tornati indietro nel tempo. Il teaser diffuso i questi giorni sul canale ufficiale di HBO ci dà un vero e proprio assaggio.
L'argomento di The Deuce è sicuramente delicato, ma siamo sicuri che i creatori, HBO e il regista/attore protagonista non lo renderanno mai banale e che ci faranno fare un tuffo nelle acque della cruda verità della società mafiosa e nel settore del cinema porno del tempo.
Siamo fortunati, gli 8 episodi della prima stagione di The Deuce saranno trasmessi sul canale Sky Atlantic HD, ma ancora non si conosce la data di uscita.