Cosa accadrebbe se J.K. Rowling diventasse sceneggiatrice di un episodio di Doctor Who?
Probabilmente l'Inghilterra verrebbe risucchiata in un gigantesco tsunami di entusiasmo, provocato dall'ondata di hype dei milioni di fan in tutto il mondo.
L' attuale showrunner di Doctor Who, Chris Chibnall, era presente al Comic Con di New York e non si è lasciato sfuggire l'occasione per invitare la mamma di Harry Potter a farsi un giro sul TARDIS.
Se JK Rowling volesse avere qualcosa a che fare con Doctor Who, per favore datele il mio numero di telefono!

Penso che sia uno dei nostri più grandi scrittori viventi. Credo che Harry Potter sia un opera trascendente e senza tempo, che continua a esserlo attraverso il teatro, con The Cursed Child, e al cinema con Animali Fantastici.

J.K. Rowling è un genio e se mai vorrà vedere quello che facciamo con Doctor Who, ditele da parte mia che la porta è aperta.
Lo sceneggiatore ha confermato che durante gli anni dell' Undicesimo Dottore, l'allora showrunner Russel T Davies era in trattativa con la scrittrice per la sceneggiatura di un episodio. Purtroppo all'epoca l'accordo non andò a buon fine, ma Chibnall si augura di avere un secondo tentativo per riuscire a ingaggiarla, magari per la prossima stagione.
Anche il Dottore ha letto tutti i libri della saga, come dichiara lui stesso a Martha nell'episodio della terza stagione The Shakespeare Code:
"Aspetta di leggere il settimo libro. Oooh, ho pianto"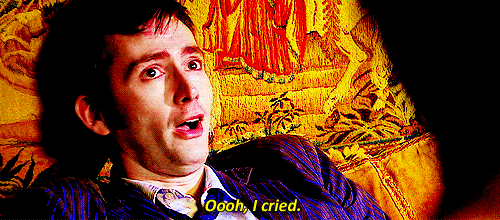 Alla fine dell'episodio il Dottore riuscirà a salvare la Terra proprio grazie a J.K.Rowling, rispedendo gli invasori alieni nella dimensione in cui erano stati confinati grazie a un expelliarmus! giusto, al momento giusto.
Non c'è dubbio, la Rowling e il Dottore hanno un destino comune scritto nelle stelle.