# #
L'emittente televisiva Freeform ha deciso di rivelare il suo prossimo progetto: una serie televisiva dedicata all'Inferno di Dante Alighieri.
Dopo la cancellazione dello spin off di Pretty Little Liars e Cloak and Dagger, l'emittente sta cercando la sua prossima punta di diamante.
# #
Freeform, di proprietà dell'azienda più discussa dell'ultimo anno – ovvero la Disney – ha attualmente in sviluppo una rivisitazione contemporanea dell'Inferno: questo sarà uno dei primi progetti a venire da Lauren Corrao, capo del dipartimento dei programmi originali.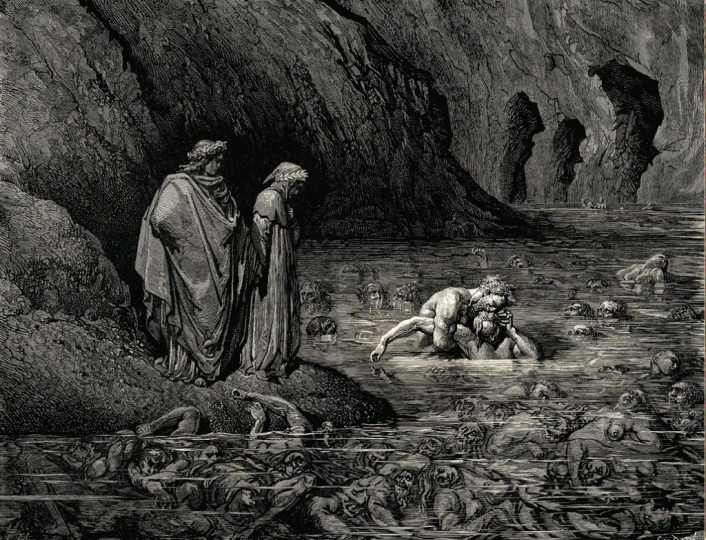 La versione di Freeform seguirà la protagonista Grace Dante, la quale pensava che la sua vita fosse orribile. Tra occuparsi di sua madre, una tossicodipendente, e il suo fratello problematico, l'eroina appena ventenne ha dovuto rinunciare a tutti i suoi sogni.
Un giorno tutto cambia e i suoi desideri iniziano magicamente a realizzarsi: scuola, carriera, amore. Ma il fautore di tutta questa fortuna è il diavolo stesso. Per sconfiggerlo, Grace dovrà viaggiare attraverso l'Inferno di Dante, una rivisitazione contemporanea del poema del 14° secolo contro gli inferi demoniaci dell'attuale Los Angeles.
# #
Inferno, come già detto, sarà appunto uno dei primi progetti di sviluppo di Corrao da quando è stata scelta per sostituire Karey Burke come capo degli originali di Freeform lo scorso aprile. Collaborerà inoltre con Ilene Chaiken e Jennifer Beals di Seven Husbands di Evelyn Hugo.
Ethan Reiff e Cyrus Voris (Knightfall, Bard of Blood), Nina Fiore e John Herrera (The Handmaid's Tale, The Purge) scriveranno la sceneggiatura e figureranno nella produzione esecutiva insieme con Danielle Claman Gelber (che si occupava del franchise della NBC a Chicago ed è una ex dirigente della Wolf Films).
Freeform si sta dunque concentrando su quella fetta di serie televisive che possono fungere da masterpiece: tra questi successi la rete vede serie come The Bold Type e Grown-ish.
Che cosa ne pensate?