I Medici 3 ci mostrerà ancora le vicende di Lorenzo il Magnifico. E stanno quasi per tornare: la messa in onda ricomincerà sulla RAI a dicembre.
La prima puntata della nuova stagione (intitolata Nel nome della famiglia) andrà infatti in onda lunedì 2 dicembre in prima serata su RAI 1. Il secondo episodio sarà disponibile già martedì 3 dicembre.
Sulla rete è andato in onda anche il trailer:
Non ditemi mai cosa viene prima della famiglia. Mai.
La seconda stagione, andata in onda nell'autunno del 2018, si era conclusa con la Congiura dei Pazzi, la fine di Giuliano de' Medici e la vittoria di Lorenzo il Magnifico.
Nella terza stagione il Magnifico (interpretato, come nella seconda stagione, da Daniel Sharman) cerca vendetta per l'uccisione del fratello. Nel cast ci saranno ancora Bradley James (che interpreterà Giuliano de' Medici nei flashback), Synnøve Karlsen (Clarice Orsini), Alessandra Mastronardi (Lucrezia Donati), Aurora Ruffino (Bianca de' Medici), Charlie Vickers (Guglielmo de' Pazzi) e Sebastian de Souza (Sandro Botticelli).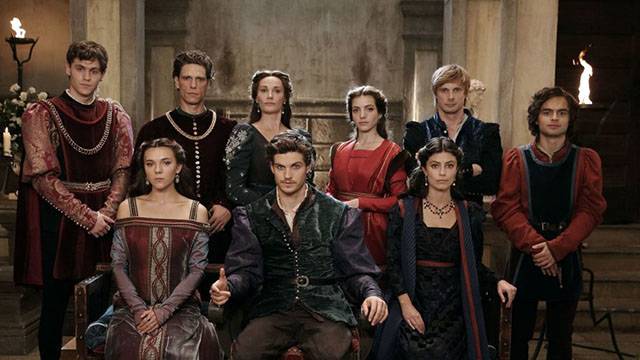 Nuovi attori nel cast de I Medici 3
Tra i nuovi attori nel cast ci sarà Neri Marcorè, interprete di papa Innocenzo VIII, successore di Sisto IV (interpretato da Raoul Bova nella seconda stagione); Francesco Montanari (Romanzo criminale) vestirà i panni di Girolamo Savonarola; Stephen Hagan (The Cut) presterà invece il volto a Leonardo da Vinci; infine Giorgio Marchesi (L'allieva) sarà Giacomo Spinelli, avversario del Magnifico.
I Medici racconta la storia della famiglia fiorentina che è ascesa a capo della città di Firenze durante il Rinascimento. La prima stagione si è focalizzata su Cosimo de' Medici, interpretato da Richard Madden (Game of Thrones); la seconda e la terza su Lorenzo il Magnifico.
La serie è scritta da Frank Spotnitz (The Man in the High Castle) e prodotta da Luca e Matilde Bernabei per Lux Vide in collaborazione con Rai Fiction.