# #
Dopo tante notizie spiacevoli, come abbiamo ormai ben chiaro, House of Cards 6 ci sarà!
# #
La protagonista della sesta e ultima stagione della Serie sarà Claire Underwood, interpretata da Robin Wright. Dopo un'infinità di dubbi riguardo al futuro della Serie, arriva però una buona notizia per tutti i fan.
Il CEO di Netflix, Ted Sarandos, ha confermato di voler realizzare uno spin-off della Serie. E la notizia diventa sempre più succosa anche se al momento non è ancora chiaro su cosa verterà questo spin-off.
# #
Le voci che circolano, o almeno la speranza dei fan è che la serie sia incentrata sulla vita di Claire Underwood. Senza ombra di dubbio House of Cards andrà avanti, per qualcuno a malincuore, anche senza Kevin Spacey. Altra cosa ancora poco chiara è come verrà giustificata l'assenza di Spacey all'interno della serie, anche se l'ipotesi più papabile sembra essere quella di una drastica uscita dalla scena politica, con Frank Underwood relegato nella stanza di hotel, in attesa di risolvere i guai con la giustizia.
A dicembre Netflix aveva definitivamente annunciato che avrebbe portato avanti lo show senza Spacey dopo le varie accuse di molestie sessuali, dichiarate anche da alcuni, ormai ex, colleghi proprio di HoC.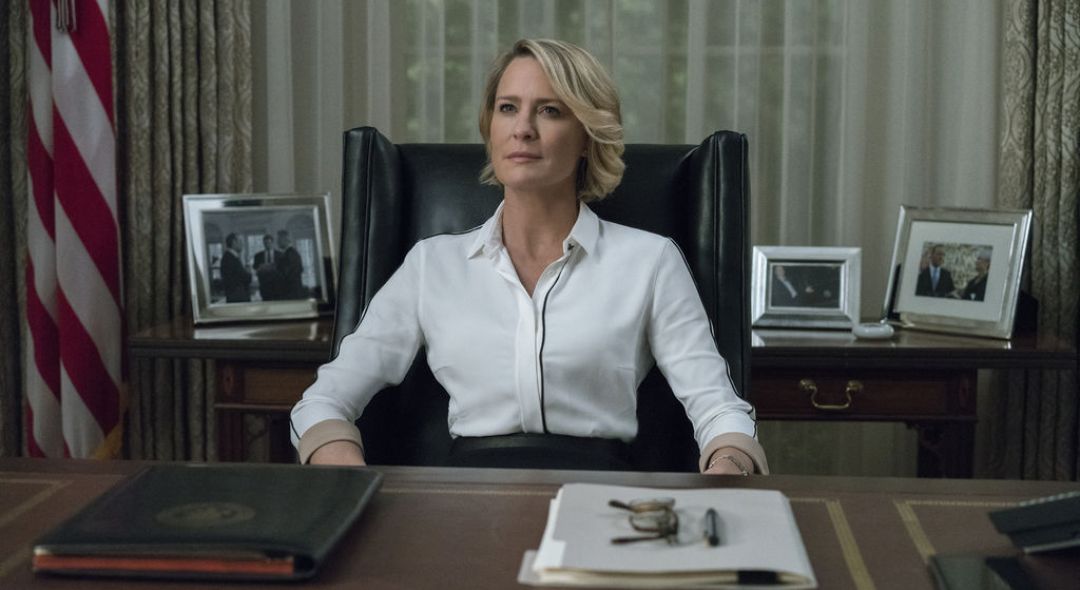 Altra novità  viene da un portavoce di Netflix che ha confermato il casting di un attore già noto al pubblico, Cody Fern, visto recentemente in di American Crime Story: The Assassination of Gianni Versace, ma non ha voluto rilasciare nessun altro dettaglio sul personaggio. Inizialmente il ruolo di Fern era stato confermato come il nuovo "interesse romantico" dell'ex, ormai, protagonista.
Oltre a Robin Wright, nella stagione finale torneranno Michael Kelly (Doug), Jayne Atkinson (Catherine), Boris McGiver (Tom), Derek Cecil (Seth), Patricia Clarkson (Jane), Campbell Scott (Mark) e Constance Zimmer (Janine).
La produzione dell'ultima stagione dello show, formata da solo otto episodi, è attualmente in corso a Baltimora.