L'emittente streaming Hulu ha deciso iniziare a rilasciare qualche novità ai fan della Serie Tv The Handmaid's Tale con una notizia riguardante proprio il cast: Alexis Bledel, infatti, tornerà ufficialmente col ruolo di series regular per la prossima stagione!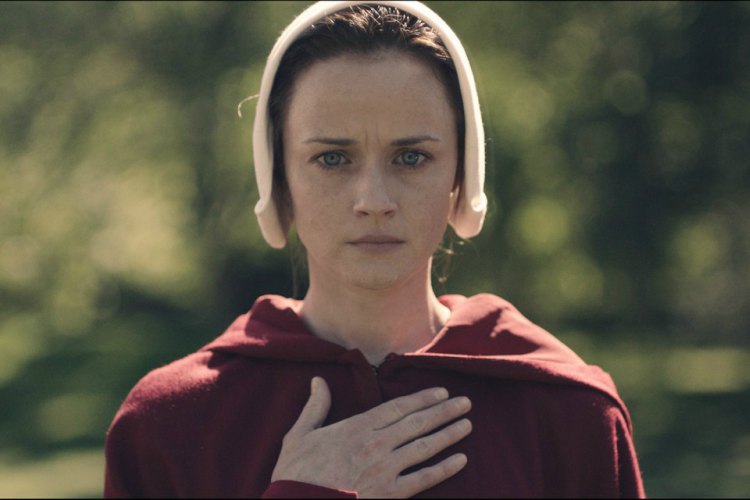 The Handmaid's Tale è ispirato al romanzo distopico scritto da Margaret Atwood; la Serie ha debuttato nei primi mesi del 2017 e, dopo aver ricevuto ottime recensioni da parte della critica, l'emittente Hulu ha deciso di rinnovare la Serie per una seconda stagione, portando il numero degli episodi da dieci a tredici. La produzione per la nuova stagione comincerà il prossimo autunno.
Bledel è apparsa a metà della Serie Tv con il ruolo di Emily/Ofglen, la quale inizia un rapporto amichevole con il personaggio protagonista, Offred, interpretato dall'attrice Elisabeth Moss ed ottenendo in seguito eccellenti commenti riguardo la sua interpretazione.
La presenza della Bledel all'interno del cast non era stata annunciata subito, ma si è dovuto aspettare la fine di novembre, probabilmente per il suo coinvolgimento con il revival di Gilmore Girls, andato proprio in onda su Netflix in quel periodo. In un'intervista rilasciata ad aprile all'Hollywood Reporter, la Bledel aveva commentato come il suo ruolo all'interno della Serie l'avesse spronata e come fosse stimolante poter sperimentare con nuovi personaggi.
"E' fantastico poter recitare personaggi così diversi."
La presenza come series regular da parte di Alexis Bledel in The Handmaid's Tale ha messo però in moto dubbi e domande da parte degli appassionati che la seguivano sin dalla Serie che l'ha resa famosa, Gilmore Girls. Almeno per il momento, infatti, sembrerebbe che il progetto di una secondo revival sia stato messo da parte. I quattro episodi prodotti da Netflix hanno avuto un grande successo, tant'è che molte teorie circolarono sul web subito dopo la loro messa in onda, su possibili altri episodi.