Halo, la celeberrima saga di videogiochi sparatutto in prima persona, sta per diventare una serie tv.
La serie conterà circa nove episodi ed è proprio alle prime fasi di produzione. Secondo le ultime notizie di The Hollywood Reporter, la serie tv di Halo inizierà le riprese nel giugno 2019. Questo significa che possiamo aspettarci una messa in onda per il 2020, guarda caso quando verrà rilasciato Halo Infinite.
Steven Kane è stato recentemente selezionato come scrittore e showrunner insieme a Kyle Killen. Il primo lavorerà prevalentemente sul set di Budapest in Ungheria durante le riprese, mentre il secondo opererà negli Stati Uniti. Si presume che Killen dovrebbe apparire sul set, ma non sempre. Kane è noto per aver creato The Last Ship, e ha anche lavorato con American Dad, The Closer e altri titoli di successo.
Originariamente il regista Rupert Wyatt faceva parte del progetto ma è uscito dallo stesso lo scorso dicembre per problemi di programmazione. Ora la serie ha un nuovo lead director e produttore esecutivo: Otto Bathurst, che ha diretto recentemente Robin Hood nel 2018 e il primo episodio di Black Mirror (esatto, proprio quello del maiale).
Che tipo di storia dirà la serie tv di Halo?
I dettagli della storia sono riservati ma la produzione ha espresso la volontà di rispettare la storia canon:
Quando si pensa a portare sullo schermo i videogiochi, la sfida più grande spesso è trovare il giusto equilibrio tra quei momenti che i fan conoscono bene e quelli che devono ancora essere vissuti tramite un nuovo mezzo. Siamo entusiasti di lavorare a questo progetto e siamo intenzionati a rispettare la storia di Halo per come è conosciuta ma dando una nuova e avvincente prospettiva.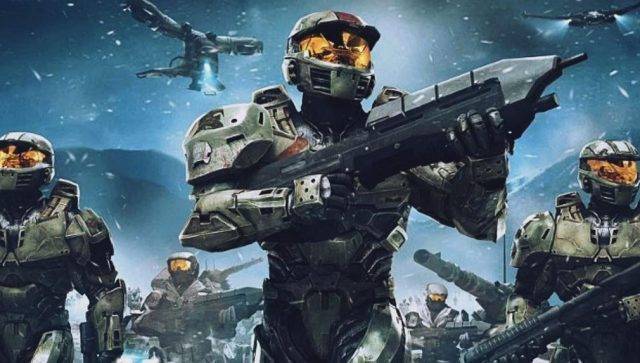 Chi fa parte della produzione?
Chiaramente in primis l'emittente Showtime. Ma a gestire parte delle attività di produzione sarà la Amblin Entertainment di Steven Spielberg. Non è ancora noto se l'acclamato regista avrà un ruolo in tutto questo, ma considerando il suo background e l'interesse per la fantascienza non è da escludersi.