Anche per Glow cala il sipario. Questa è stata la dura sentenza di Netflix. Infatti arriva il rinnovo per la quarta stagione che però sarà anche conclusiva per l'intera serie.
La notizia è diffusa da un tweet dell'account ufficiale di Netflix. Il rinnovo per la conclusione della serie è stato accompagnato da un video che ripercorre tutte e tre le precedenti stagioni che hanno visto protagoniste le Gorgeous Ladies of Wrestling.
Dieci episodi per concludere la serie
Dopo l'intensa e profonda terza stagione la produttrice Liz Flahive, che tornerà a dirigere la quarta stagione, commenta la decisione di chiudere la serie con gli ultimi dieci episodi.
Abbiamo una storia completa da raccontare e sarebbe da idioti non dare a questa storia la fine che merita. Abbiamo raccontato ogni stagione seguendo questa ragione. Questo show ha un grande cuore, un grande cast, una grande storia da raccontare, e le altre persone non saranno un limite per noi. Siamo grati di avere l'opportunità di dare allo show la giusta e meritata fine.
Pare che sia giunto il momento di appendere i costumi ricoperti di lustrini al chiodo per Ruth e le altre ragazze del wrestling. Con il trasferimento a Las Vegas e le tantissime sfide affrontate, vedremo la fine delle loro storie.
L'ultima opportunità per dire addio alle Gorgeous Ladies of Wrestling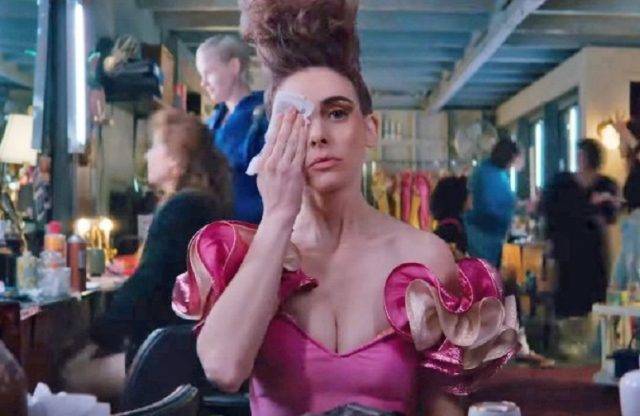 Il cast di Glow è ricordato per essere tra i più variegati. Tra i suoi protagonisti ritroviamo Alison Brie, Betty Gilpin e Marc Maron che hanno avuto modo di dare vita a personaggi davvero particolari.
Nonostante la serie abbia portato lustro a Netflix come suo prodotto originale, grazie anche a un totale di 15 nomination agli Emmy e 2 ai Golden Globe, sembra proprio che sia ora di dire addio.