Nikolaj Coster-Waldau, attore conosciuto soprattutto per il ruolo di Jaime Lannister in Game of Thrones, si è ritrovato in una situazione dalla quale è riuscito a liberarsi usando un po' di furbizia. Durante un'intervista con Jimmy Kimmel, l'attore ha raccontato questa storia. Mentre aspettava il suo caffè in un bar, un uomo si avvicina a lui puntandogli una videocamera dritto in faccia, e ha poi chiesto all'attore cosa ne pensasse della stagione finale di Game of Thrones.
Nikolaj Coster-Waldau, un po' spiazzato, un po' stanco di questa domanda ha detto all'uomo con la videocamera di chiedere a un ragazzo che si trovava per caso lì di fianco, indicandolo con il dito. L'uomo gira la videocamera verso il ragazzo sconosciuto, il quale sembra avere un'opinione molto chiara sul finale della serie. Mentre questo esponeva le sue argomentazioni, Nikolaj Coster-Waldau prende la sua bibita e va via. Nel video sottostante vediamo prima l'attore che racconta la storia, e poi il video fatto proprio dall'uomo ingannato.
L'attore ha condiviso il video aggiungendo: "Ahahahah. Grazie al tipo che ha risposto alla profonda domanda". Dunque il ragazzo non era nemmeno un conoscente dell'attore, ma un perfetto sconosciuto che ha inconsciamente aiutato Nikolaj Coster-Waldau a fuggire via.
Non sappiamo se definire questa storia divertente o triste. L'uomo con la videocamera sicuramente non lo ha trovato divertente, ma d'altra parte non lo è nemmeno disturbare qualcuno mentre vuole solo gustare un caffè. Ci sono state molte critiche all'ultima stagione di Game of Thrones, e certo non era la prima volta che l'attore si è sentito fare questa domanda – a cui comunque ha già risposto durante varie interviste.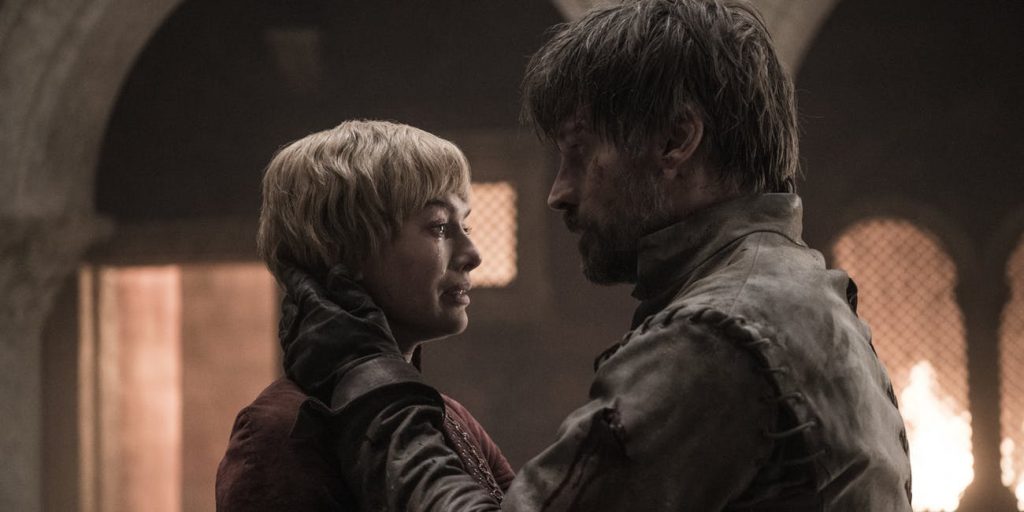 Certo è un modo originale per liberarsi da situazioni scomode, anche se c'è da dire che l'uomo è stato ingannato in un modo fin troppo semplice. Ma, a quanto pare, seppur semplice funziona.