Nel corso delle stagioni tutti i personaggi di Game of Thrones hanno avuto un innegabile sviluppo. Uno dei tanti è Jaime Lannister, che ha dimostrato di essere cambiato rispetto all'inizio della Serie. Alla fine della settima stagione lo abbiamo visto lasciare Cersei, sorella e amante. Tra le tante fan theory che nascono dalla Serie vi è quella che sostiene l'uccisione di Cersei proprio da parte di Jaime.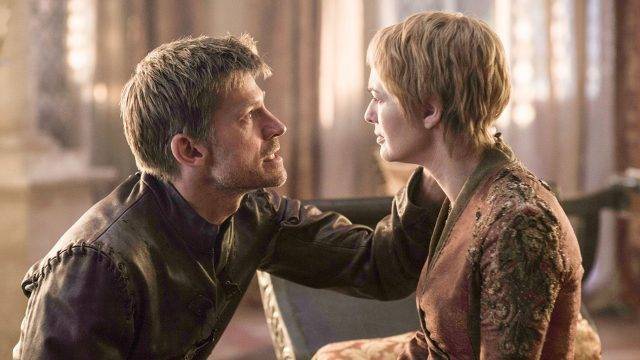 In una recente intervista, Nikolaj Coster-Waldau (Jaime Lannister) ha parlato della scena in cui Cersei confessa al fratello di essere incinta. Il bambino che porta in grembo è di Jaime? Ecco cosa ne pensa l'attore:
È quello che pensavo. Credo sia incinta di Jaime. Ma non so come. Insomma, non ne sono più così tanto sicuro. Potrebbe essere che Cersei stia giocando con tutti noi. Ma l'importante è che in quel momento Jaime le ha creduto.
Continuando l'intervista Nikolaj Coster-Waldau ha speso qualche parola per commentare la teoria di Valonqar. Sapendo che Cersei è incinta, Jaime potrebbe ucciderla ugualmente? Ecco il commento dell'attore:
Avrebbe senso. Ha ucciso il Re Folle e ora potrebbe uccidere la Regina Folle. Ma sarebbe come rivivere le Nozze Rosse una seconda volta. Sarebbe orribile: spero non lo faccia.
La settima stagione di Game of Thrones, per Jaime, si è conclusa con le parole "Io non ti credo" rivolte a Cersei. Le ha pronunciate quando la sorella lo ha minacciato con la Montagna. Ecco cosa hanno significato quelle parole per l'attore:
Cersei ha detto che nessuno si sarebbe allontanato da lei. Poi lui se ne va e lei prova a minacciarlo, tipo "Okay, allora morirai". Quando Jaime pronuncia quelle parole, "Io non ti credo", credo che voglia dire che non le crede davvero. Non crede più in loro due, ma saranno sempre legati.