Gli showrunner di Game of Thrones, David Benioff e D.B. Weiss, hanno rivelato di aver trovato l'attore Jason Momoa in un modo abbastanza bizzarro. Momoa ha interpretato il leader dei Dothraki, Khal Drogo, nella prima stagione della serie televisiva.
Non molto tempo dopo la sua apparizione nello show, l'attore ha interpretato il personaggio principale della DC, Aquaman.
Il film è stato un enorme successo al botteghino, assicurandosi l'arrivo di un sequel. Ma, prima di diventare il re dei mari, il suo – seppur breve – tempo come Drogo in Game of Thrones fu venerato da molti telespettatori.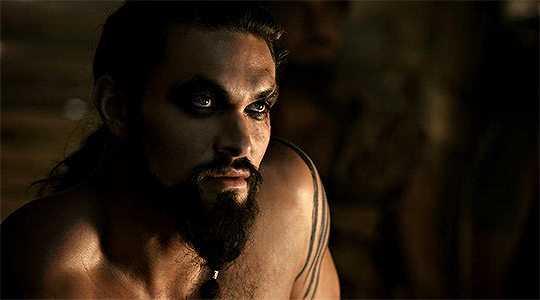 Secondo SyFy Wire, gli showrunner di Game of Thrones all'Austin Film Festival di questa settimana hanno parlato della "massiccia impresa nell'adattare i romanzi fantasy di George R.R. Martin (ancora incompiuti) per HBO". Oltre a discutere le numerose storie dello show e le scelte dirette che sono state fatte lungo la strada, hanno anche discusso del lungo processo di casting nella serie.
Quando si è trattato di scegliere Momoa, in particolare, Benioff ha rivelato che:
È stato davvero difficile trovare un buon Khal Drogo.
Dopo aver guardato un sito web che aveva dei fan casting per Game of Thrones, si sono imbattuti in lui. Lo showrunner ha spiegato che non avevano mai sentito parlare di Jason prima, ma dopo aver visto una sua foto hanno pensato: "Beh, sembra davvero Khal Drogo".
I due hanno continuato aggiungendo che durante la sua audizione ha presentato la danza Haka, alla quale Weiss ha riso ed esclamato "Nessuno gli aveva chiesto di farlo." Chiaramente, la decisione sul casting ha funzionato a loro favore, dato che Momoa ha realizzato un Drogo perfetto nella serie.
Pensate che la scelta fatta dai due showrunner sia stata corretta?