Jon Snow è stato, fin dalla prima stagione, un personaggio chiave nella storia di Game of Thrones. Durante le otto stagioni lo abbiamo visto "crescere" e nell'ultima, quella che doveva essere decisiva per il personaggio, abbiamo solo assistito alla sua rovina. Durante Game of Thrones, ad un certo punto nella storia, Jon Snow è resuscitato e i fan più accaniti della serie sapranno che i libri sono fermi proprio a quel momento. Nel prossimo libro della saga di A Song of Ice and Fire la resurrezione sarà probabilmente un po' diversa.
Tra tutte le morti in libri e serie tv quella di Jon Snow è una delle più importanti. Marchiato come traditore dai suoi fratelli dei Guardiani della Notte, Jon viene pugnalato a morte da un gruppo di ammutinati alla fine della quinta stagione di Game of Thrones (e verso la fine del quinto libro A Dance With Dragons). Ci sono varie differenze tra i due eventi – dai motivi a chi è coinvolto – ma il risultato finale è sempre quello: la morte di Jon Snow.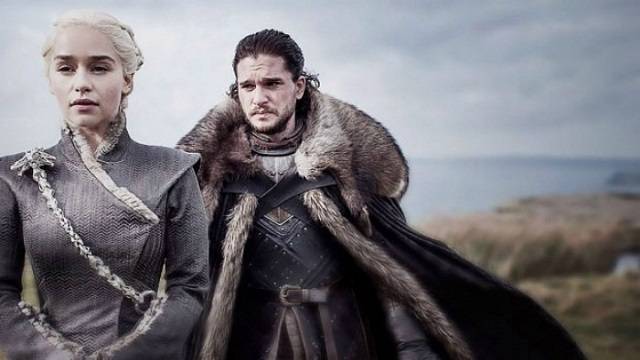 Ci sono svariate teorie su come potrebbe tornare in vita il personaggio interpretato da Kit Harrington nel prossimo libro (chissà quando uscirà) di George R.R. Martin. Una teoria comunemente sostenuta sul destino di Jon è che, alla sua morte, si trasformò nel suo lupo mannaro, Ghost. I suoi pensieri finali suggeriscono che questo accadrà: "Ghost, ha sussurrato. Il dolore si è riversato su di lui… Quando il terzo pugnale lo prese tra le scapole, fece un grugnito e cadde di faccia nella neve. Non sentì mai il quarto pugnale. Solo il freddo". Ghost è la sua ultima parola, insieme a Jon che non sente il freddo, suggerisce che la sua coscienza è passata nel meta-lupo.
Un'altra teoria è quella che coinvolge Melisandre. Com'è noto la Sacerdotessa Rossa è colei che resuscita Jon nella serie e questa stessa mossa potrebbe ripetersi nei libri anche se in modo diverso. Oltre a Melisandre, l'altro coinvolgimento da considerare nella resurrezione di Jon Snow è quello di Bran Stark e del Corvo dai Tre Occhi. Le esatte motivazioni di quest'ultimo non sono molto chiare ma c'è la possibilità che si sia trasformato nel corvo del Lord Comandante Mormont, parlando con Jon nei momenti chiave della sua storia.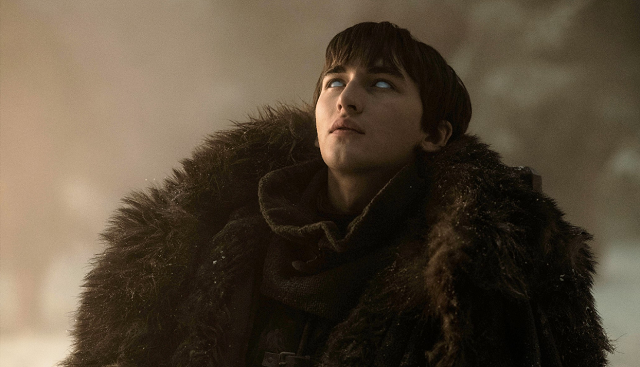 In A Song of Ice and Fire, quando le persone tornano dal regno dei morti, dovrebbero essere molto diverse. Martin ci aiuta a capire questo attraverso la descrizione di Beric Dondarrion con l'idea che l'uomo perda qualcosa di sé ogni volta che viene riportato indietro. Lo stesso vale per Lady Stoneheart, che è molto diversa da Catelyn Stark. Game of Thrones non ha mai fatto pienamente i conti con questo – Beric ne ha vagamente accennato, ma l'idea non è stata veramente esplorata.
La chiave di come Jon Snow sarà diverso al suo ritorno dalla morte sono le parole di Haggon, un altro mutaforma e mentore di Varamyr Sixskins, che ricorda ciò che gli ha detto: "Dicono che si dimentica. Quando la carne dell'uomo muore, il suo spirito vive dentro la bestia, ma ogni giorno la sua memoria si affievolisce, e la bestia diventa un po' meno umana, un po' più un lupo, finché non rimane nulla dell'uomo e rimane solo la bestia". Questo suggerisce che il Jon Snow che vedremo dopo la sua resurrezione sarà meno se stesso – meno puramente nobile e buono – e più lupo, più incline alla violenza, più incline a cedere ai propri desideri, il che, alla fine, può portarlo a rivendicare la cosa che ha segretamente voluto più di tutte: essere Re del Nord.
Quale di queste teorie vi affascina di più? Quale vorreste trovare nel prossimo capitolo della saga dei libri? Fatecelo sapere!