Dopo alcune foto scattate durante le vacanze, Jason Momoa (il nostro amato Khal Drogo in Game of Thrones) è stato aspramente criticato per la sua forma fisica. L'attore non rispecchia più l'immagine che aveva nel film Aquaman, che lo vedeva nei panni del supereroe con il fisico statuario.
Nonostante Momoa si sia presentato in gran forma durante le vacanze in Italia con la moglie Lisa Bonet, questo non ha fermato le critiche. L'accusa dei fan è quella di non aver mantenuto il fisico scolpito che l'attore aveva conquistato poco meno di un anno fa per il ruolo di Aquaman.
Quando Aquaman "non sarebbe nella sua forma migliore"
I commenti sul web sono stati molto severi riguardo al post Twitter che mostrava Jason Momoa a petto nudo. Tra questi anche molte offese.
Qui riportiamo, tra i tanti, uno dei commenti più pacati:
Mi sembra che non abbia gli stessi muscoli che ha avuto in Aquaman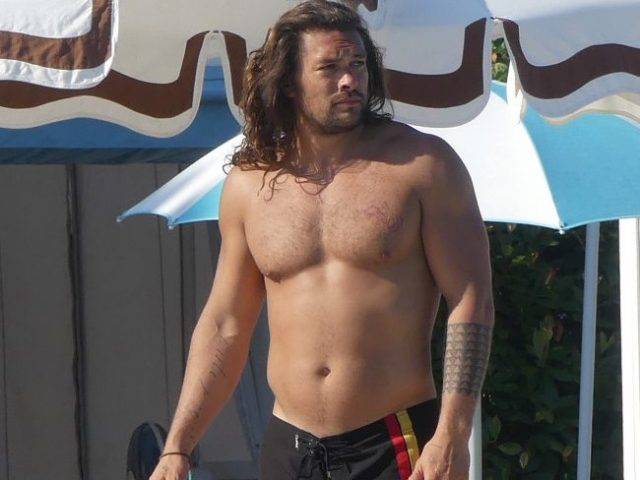 In tutto questo trambusto, però, molti fan si sono comunque schierati in difesa dell'attore di origine hawaiiane, difendendolo e facendo notare come lui sia molto più in forma della maggior parte dei commentatori.
Non più un problema esclusivamente femminile
Questi episodi di body shaming non sono nuovi nel mondo delle celebrità, anzi sono parte della quotidianità. Sicuramente un sintomo di come l'apparenza sia importante per le persone che guardano attori e modelli come riferimento per il proprio aspetto. Solitamente però le critiche di questo tipo colpiscono le donne, che ricercano l'immagine perfetta tentando di seguire standard fisici irrealistici che in molti vogliono emulare.
Ora però tocca anche le figure maschili, come nel caso dell'attore di Game of Thrones e in generale degli attori che "devono" allenarsi duramente per mesi al fine di dare la giusta immagine al proprio personaggio. I molti haters non tengono in considerazione il faticoso lavoro per il raggiungimento di una determinata forma fisica e quanto sia difficoltoso mantenerla.