Con "l'inizio della fine" per la serie tv Game of Thrones, gli attori protagonisti iniziano a fare i conti con il loro futuro. I riflettori però sono puntati principalmente sull'attore Kit Harington, interprete di Jon Snow. Come sappiamo da tempo, il suo personaggio in questa ottava e ultima stagione avrà un ruolo fondamentale all'interno della trama. Ma una delle domande che si sono posti i fan dell'attore è: cosa farà dopo Game of Thrones?
Harington ha più volte ammesso che aver interpretato Jon Snow è stato il ruolo della vita e che, probabilmente, questa esperienza sarà unica e irripetibile. Ma la serie televisiva non gli ha soltanto aperto le porte del successo: Game of Thrones gli ha anche fatto trovare l'amore della sua vita, la collega Rose Leslie. I due, che si sono conosciuti sul set, sono convolati a nozze il 23 giugno del 2018.
Penso che la cosa peggiore di innamorarsi di Rose e sposarla è che sarà molto difficile lavorare di nuovo con lei. Lavorare insieme a lei è stato uno dei momenti più salienti della mia vita e della mia carriera. Non so quando, se mai, lo farò di nuovo. Perché ora siamo sposati, ed è difficile lavorare con tua moglie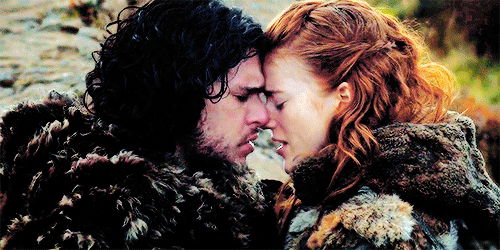 Nel corso delle varie interviste rilasciate, Kit Harington ha dichiarato anche che non gli dispiacerebbe interpretare un altro ruolo. Probabilmente un ruolo più importante di Jon Snow, ovvero diventare padre.
Il lavoro più importante che avrò mai è in procinto di finire. Beh, forse non il più. Spero che diventerò padre.
Harington ha ammesso che l'aver conosciuto Leslie e aver intrapreso un nuovo capitolo gli ha cambiato la vita. E deve ringraziare, ancora una volta, la sua presenza all'interno di Game of Thrones.
Mi ha dato la mia futura famiglia e la mia vita da qui in poi. Questa è la cosa principale che ha fatto per me, e l'ha cambiata completamente.