Attenzione: ci sono spoiler su Game of Thrones
Game of Thrones si è concluso e finalmente sappiamo chi si è seduto sul Trono di Spade (anche se, tecnicamente, non c'è più un trono): Bran Stark, il Corvo Con Tre Occhi, interpretato dall'attore Isaac Hempstead-Wright.
In un articolo scritto per Hollywood Reporter, Hempstead-Wright ripercorre il viaggio che l'ha portato da ragazzino con nessuna esperienza recitativa a essere parte di Game of Thrones, una delle serie tv di maggior successo.
Nell'articolo Hempstead-Wright racconta del momento cruciale che ha cambiato la sua vita: il giorno in cui ha ottenuto la parte di Bran Stark. Ricorda anche come sia stato strano diventare un adolescente in un contesto così particolare.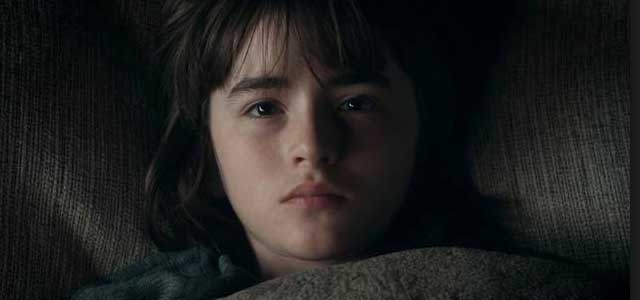 L'attore si mostra ben consapevole del fenomeno mediatico che è Game of Thrones. Dice, infatti:
"Non credo che vivrò ancora un fenomeno come Game of Thrones. Il livello di isteria e speculazione che lo avvolge è senza precedenti. Quando abbiamo filmato le ultime scene degli Stark nella spiaggia di Approdo del Re, ci è stato detto di non lasciare le nostre stanze di hotel in Croazia perché temevano che trapelasse qualcosa. Quando siamo saliti sulle auto per dirigerci al set, ci hanno avvolto nelle coperte per nascondere i nostri volti e abiti di scena.

La HBO ha anche prenotato tutte le stanze da cui si vedeva quel che stavamo filmando in modo che nessuno potesse fare fotografie di nascosto. Siamo anche stati accompagnati da una guardia di sicurezza che ha organizzato tutti i nostri spostamenti come se fossimo agenti dei Servizi Segreti in missione all'estero. A volte dovevi ricordarti che questa è solo una serie tv".
Hempstead-Wright ricorda anche la sua ultima settimana sul set – a Siviglia per filmare la scena nella Fossa del Drago – e l'ultima ripresa.
"Quando siamo arrivati alla mia ultima ripresa, me ne sono accorto. Quella era la morte del mio personaggio; l'ultima volta che sarei stato lui, l'ultima volta che mi sarei seduto con i miei abiti di scena su un set pensando a com'è essere Bran".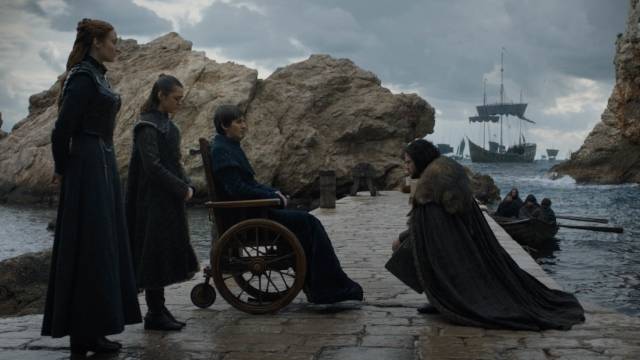 L'attore parla anche della conclusione del suo personaggio:
"Sono contento di come è finita la serie tv. All'inizio Bran è un bambino disabile con poche possibilità di sopravvivenza in quel mondo crudele. Non sarà mai un guerriero, ma è resiliente. Sopravvive a tentati omicidi più volte di quante ne posso contare; viaggia con poche persone in uno dei posti più pericolosi e settentrionali sulla mappa, e ritorna come uno dei personaggi più potenti di tutta Westeros.

Credo sia un arco narrativo fantastico, vederlo passare da un ragazzino vulnerabile e dipendente dagli altri a una persona che detiene le chiavi per comprendere il mondo. Bran che diventa re è una vittoria per tutte le persone tranquille e ponderate del mondo, spesso spinte ai margini da chi è rumoroso e reazionario. Non urla per farsi sentire, ma aspetta e sceglie le sue parole e azioni con attenzione.

Penso che Bran possa ricordarci, in quest'epoca di sensazionalismo in cui tutti possiamo far sentire la nostra opinione a milioni di persone, di sederci a riflettere con più attenzione sulle cose".
Hempstead-Wright conclude l'articolo parlando di Game of Thrones in generale:
"Niente si chiude in modo ordinato, e siamo costretti a chiederci quale sarà il destino di questo grande regno dopo tutto ciò che è successo. […]

La vita non ha finali felici e ordinati; è ambigua e sostanzialmente incoerente. Finire Game of Thrones con l'incertezza è forse il modo più onesto per concludere una storia così vasta e complessa. […]"