Quanto ci mancano i vecchi intrighi di Game of Thrones? Il re per eccellenza in questo campo è stato sicuramente Petyr Baelish, meglio conosciuto dagli spettatori della serie come Ditocorto. Il giovane Baelish ha anticipato la morte di due personaggi già nella quarta stagione. Quando Aidan Gillen è stato introdotto per la prima volta nella serie come Maestro del conio di Re Robert, Ditocorto era un amico intimo di Catelyn Stark. Lui gestiva i bordelli di Approdo del Re faceva anche da intermediario in affari un po' loschi.
Dopo la morte di re Joffrey, prese parte a una serie di intrighi che sfociarono nel quarto episodio della quarta stagione di Game of Thrones dove Ditocorto testimonia sulla morte di Lysa Arryn che lui stesso aveva spinto. Durante questo discorso afferma: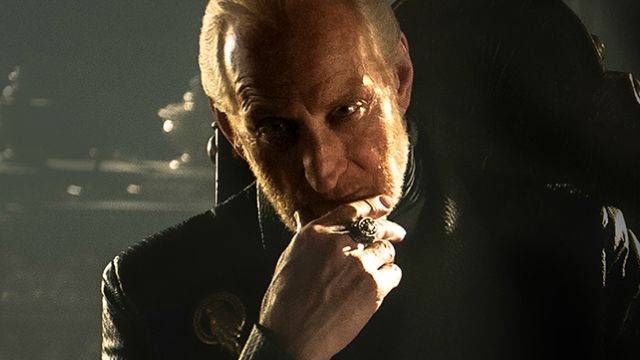 "La gente muore a tavola. Muoiono nei loro letti. Muoiono accovacciati sui loro vasi da notte. Tutti muoiono prima o poi. E non preoccupatevi della vostra morte. Preoccupati della tua vita. Prendi in mano la tua vita finché dura".
Queste parole dovevano servire come rassicurazione ma con il senno di poi sono risultate profetiche. Prima di questo episodio avevamo già assistito alla morte di Joffrey (avvenuta a tavola durante il pranzo di matrimonio). Quello che Ditocorto non poteva prevedere (o forse sì) è come sarebbero avvenute le successive morti. Shae muore uccisa da Tyrion con una balestra dopo averla scoperta a letto con il padre, Tywin. Quest'ultimo poi viene ucciso dal figlio mentre si trova su un vaso da notte.
Alcuni fan danno una lettura diversa alla citazione, in quanto: "La gente muore a tavola" potrebbe anche riferirsi a Walder Frey e quindi risultare anche questa una premonizione. Voi cosa ne pensate? Lord Baelish ha sempre avuto una certa lungimiranza che purtroppo alla fine dei giochi gli si è ritorta contro: "Al gioco del Trono: o vinci o muori".
Fonte: ScreenRant