Ci siamo: come annunciato nella notte fra il 13 e 14 gennaio, la serie televisiva di maggior successo prodotta dall'emittente HBO tornerà il 14 aprile. E così, inevitabilmente, l'ufficialità della conclusione di Game of Thrones viene data, facendosi anche sempre più vicina. In un nostro articolo (che potete leggere qui) abbiamo cercato di spiegare al meglio ciò che il trailer ci mostra.
Nelle immagini rilasciate dall'emittente televisiva possiamo vedere Jon, Sansa e Arya camminare nelle cripte di Grande Inverno, accompagnati dalle voci degli altri membri della famiglia Stark: Ned, Lyanna e Catelyn. Il quarto giovane lupo, sopravvissuto in tutti questi anni alla lotta per il Trono di Spade, Bran Stark, non è da nessuna parte.
Questa assenza non solo ha fatto insospettire gli appassionati della serie televisiva, ma ha anche generato numerose teorie.
Ve ne abbiamo voluto parlare.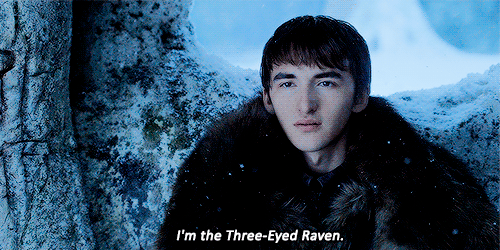 Naturalmente non possiamo sapere il vero motivo dietro questa sua assenza: alcuni fan di Game of Thrones hanno ipotizzato che, essendo Bran diventato il Corvo a Tre Occhi, si trova in una dimensione parallela rispetto al fratello e le sorelle. D'altronde, come è stato mostrato nel corso della scorsa stagione, il giovane lupo è, in qualche modo, nel proprio mondo adesso. Per questo motivo, per i fan, non sarebbe giusto farlo apparire all'interno del trailer.
Un altro motivo pensato dagli appassionati dello show è che l'aggiunta di una quarta persona avrebbe potuto significare distruggere quell'atmosfera perfetta creata dal regista David Nutter.
Ultimo, ma non proprio ultimo, che scendere nelle cripte di Grande Inverno, non sarebbe proprio facile e accessibile per una persona sulla sedia a rotelle quale è Bran Stark, diventato paralizzato nel corso della prima stagione.
Quale di queste teorie potrebbe risultare veritiera secondo voi in quest'ultima stagione di Game of Thrones?
Fatecelo sapere!