In Game of Thrones 8, il Re della Notte cercherà di invadere Winterfell e tutti i 7 regni. La EW è riuscita a ottenere un'intervista con l'attore e stuntman slovacco Vladimir Furdik (che ha interpretato il personaggio dalla sesta stagione, prendendo il posto di Richard Blake) infrangendo così il suo voto di silenzio. Prima di diventare il Re della Notte, nelle precedenti stagioni, Vladimir Furdik è stato lo stuntman di Sir Arthur Dayne nei flashback del combattimento alla Torre della Gioia.
Parla sorpreso del suo casting e per EW (dove qui potete trovare l'intervista completa) dice:
"Quando abbiamo fatto la quinta stagione ero il White Walker che ha combattuto contro Jon Snow [in "Hardhome"] – la prima volta che Jon Snow ha ucciso un White Walker, quello ero io. Dopodiché, gli  showrunner David Benioff e D.B. Weiss mi ha chiesto se avrei interpretato il Night King per le stagioni sei, sette e otto. Non ho mai chiesto perché. Forse erano contenti di quello che ho fatto nella stagione 5″.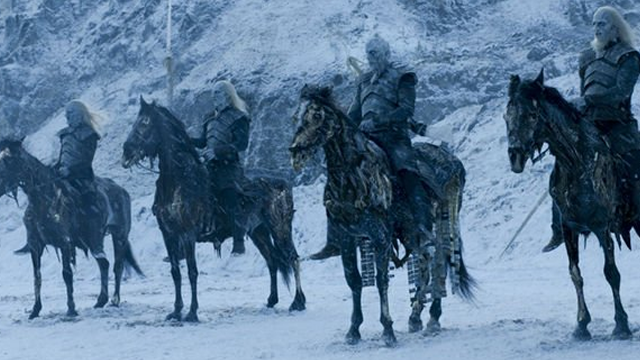 L'attore ha raccontato la storia del suo personaggio nella serie e di quali siano i piani del Re della Notte in Game of Thrones 8:
"Qualcuno lo ha reso il Re della Notte. Nessuno sa chi fosse prima: un soldato o forse parte della nobiltà. Non ha mai voluto essere il Re della Notte. Penso che voglia vendetta. Tutti in questa storia hanno due lati: un lato negativo e un lato positivo. Il Re della Notte ha solo un lato: quello negativo lato negativo. La gente vedrà che ha un bersaglio che vuole uccidere e scoprirete chi è. La scena con Jon nella quinta stagione sarà nulla in confronto: ci sarà un momento simile e ancora più forte"
E alla domanda se ha una scena preferita in tutta la serie risponde: "Deve ancora venire".
Beh ragazzi, che altro dire? Mancavano solo le dichiarazioni rare del Re della Notte per farci salire ancora più hype!