I personaggi di Game of Thrones subiranno una decimazione come mai prima d'ora. La battaglia di Grande Inverno con l'esercito di non morti è alle porte e in molti non ne usciranno vivi. Facciamo quindi un punto della situazione e cerchiamo di capire chi sarà così fortunato da sopravvivere.
La rivista Vulture ha stilato una lista di ben 28 personaggi del mondo di Game of Thrones in un ordine che va da chi si salverà quasi con certezza a chi appare spacciato. I 28 di Westeros sono stati divisi in 3 gruppi in base al rischio di morte nel terzo episodio dell'ultima e ottava stagione della serie.
Gruppo 1: i personaggi principali non rischiano la morte (forse)
Con Game of Thrones mai dire mai. Ma arrivati a questo punto, a pochi episodi dalla fine, appare alquanto improbabile che i nostri amati protagonisti non arrivino al capolinea e si fermino proprio ora.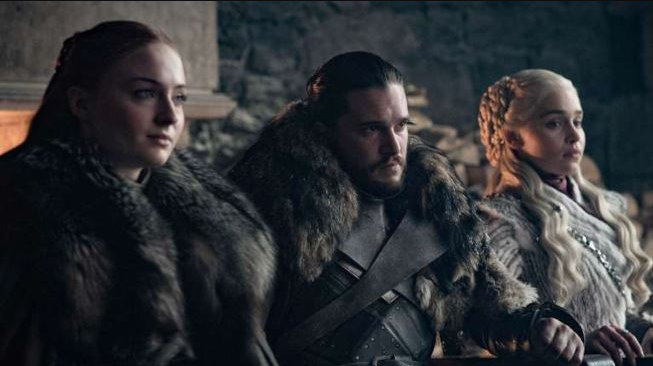 Godranno della salvezza Samwell Tarly, il primo ad uccidere un White Walker se ben ricordate, procedendo con i membri rimasti della famiglia Stark, ovvero Sansa, Arya e Bran. Anche l'eredità Targaryen è salva con Jon/Aegon e Daenerys. Forse con un po' di sorpresa a sopravvivere all'inizio dello scontro sembra essere Jaime Lannister così come il fratello Tyrion. Ultimo ma non ultimo il Night King che ci darà filo da torcere fino alla fine.
Gruppo 2: i personaggi che hanno un ruolo simile nella serie
Iniziamo a toccare un terreno molto più fragile, che ingloba tutti quei personaggi che sono sempre stati presenti ma non hanno mai spiccato veramente il volo conquistando a pieno i cuori degli spettatori.
Partendo dalle rappresentanti femminili come Alys Karstark e Lyanna Mormont, Gilly e Missandei, si prosegue con il metalupo Ghost. Nonostante si siano fatti notare nelle prime due puntate della stagione, inizia a salire il rischio per Gendry, Ser Davos e Tormund. Nel mezzo sono presenti anche il consigliere Varys, Yhon Royce e Maestro Wolkan. A quanto pare anche il Mastino si trova in questo limbo.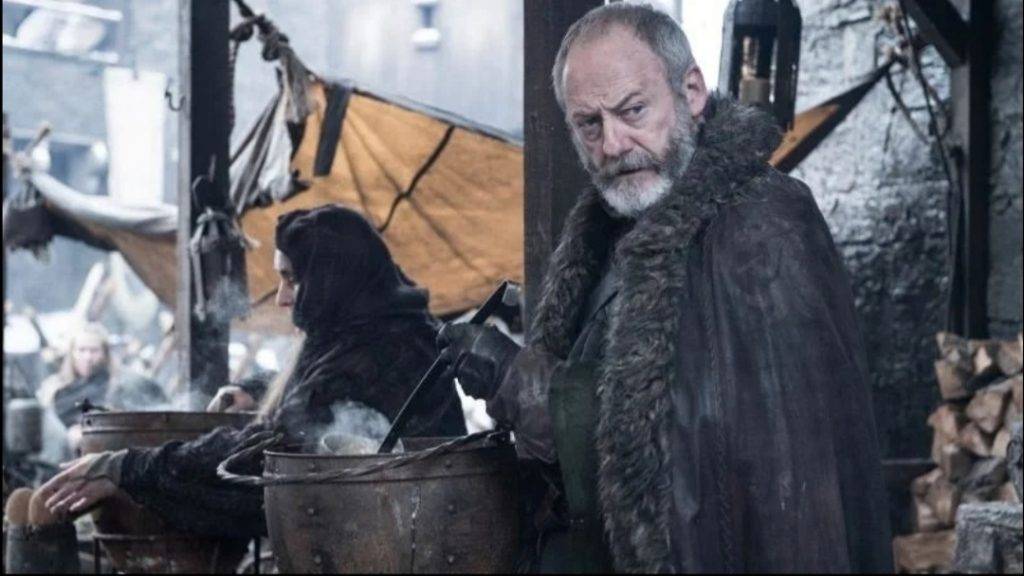 Gruppo 3: preparatevi a dirgli addio
Nel cerchio di fuoco troviamo ben 7 personaggi che hanno accompagnato il nostro viaggio per Westeros. Nonostante il rischio sia alle stelle, la speranza è l'ultima a morire e continueremo ad avere fiducia in loro.
La nostra amata Sir Brienne di Tarth entra in ultima posizione in questa zona rossa ma rischia grosso comunque. Dopo la nomina dell'ultima puntata il suo arco potrebbe concludersi così. Lo stesso vale per Ser Jorah Mormont dopo aver ricevuto il dono di Samwell Tarly.
Anche il redento Theon Greyjoy pare essere al capolinea. Il suo passato pieno di sofferenza potrebbe trovare espiazione con una morte da eroe. Il combattente Beric Dondarrion non potrà risorgere questa volta, anche per lui il rischio è altissimo.
Arriviamo su questo podio di sangue dove troviamo il guardiano della notte Edd, dopo il discorso dello scorso episodio le speranze hanno iniziato a calare. Podrick nonostante l'allenamento con Brienne non è pronto alla battaglia e una sua dipartita non sorprenderebbe nessuno.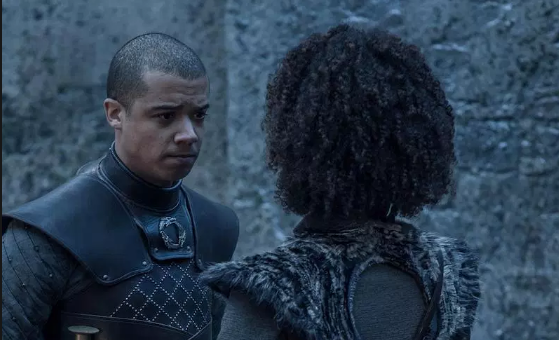 Al primo posto su questa classifica della morte troviamo Verme Grigio. Il suo amore con Missandei e le parole che i due si sono recentemente scambiati non ci lasciano presagire un lieto fine. Quindi è lui ad essere la morte più sicura del prossimo episodio di Game of Thrones.