Il finale di Jon Snow non è stato il preferito dai fan di Game of Thrones. Tutto questo forse a causa della sua importante decisione che ha cambiato la storia di Westeros. Ora scopriamo che quella scena sarebbe potuta essere molto diversa.
Una delle discussioni più infiammate sull'ottava e ultima stagione della serie fantasy riguarda proprio la scrittura del finale. Gli spettatori hanno criticato la sceneggiatura definendola troppo frettolosa e ricca di tagli che hanno reso poca giustizia alle figure dei personaggi.
A distanza di mesi emerge una scena tagliata da uno dei segmenti più importanti di tutta Game of Thrones: la morte di Daenerys Targaryen.
La decisione di Jon Snow di uccidere la sua regina è sembrata, ai più, priva di giustizia per il percorso compiuto dalla Madre dei Draghi.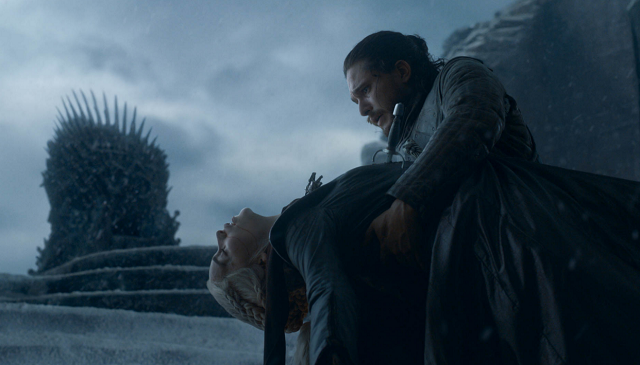 L'evento forse più discusso di tutta la serie sarebbe potuto apparire in modo molto differente agli spettatori che forse lo avrebbero accettato in maniera più gradita.
Gli Immacolati a protezione della Madre dei Draghi
Mentre si dirige alla Fortezza Rossa, lottando con una scelta che solo lui può fare, si imbatte in un grande mucchio di cenere, che si rivela essere Drogon che dorme. Riconoscendo Jon Snow, il drago gli permette di entrare e di accedere alla sala del trono… gli Immacolati sorvegliano dal basso.
Jon viene descritto in pieno turbamento, diviso tra dovere e amore. La scena vista effettivamente nella serie è in qualche modo simile all'idea originale ma non lascia trasparire la stessa emozione.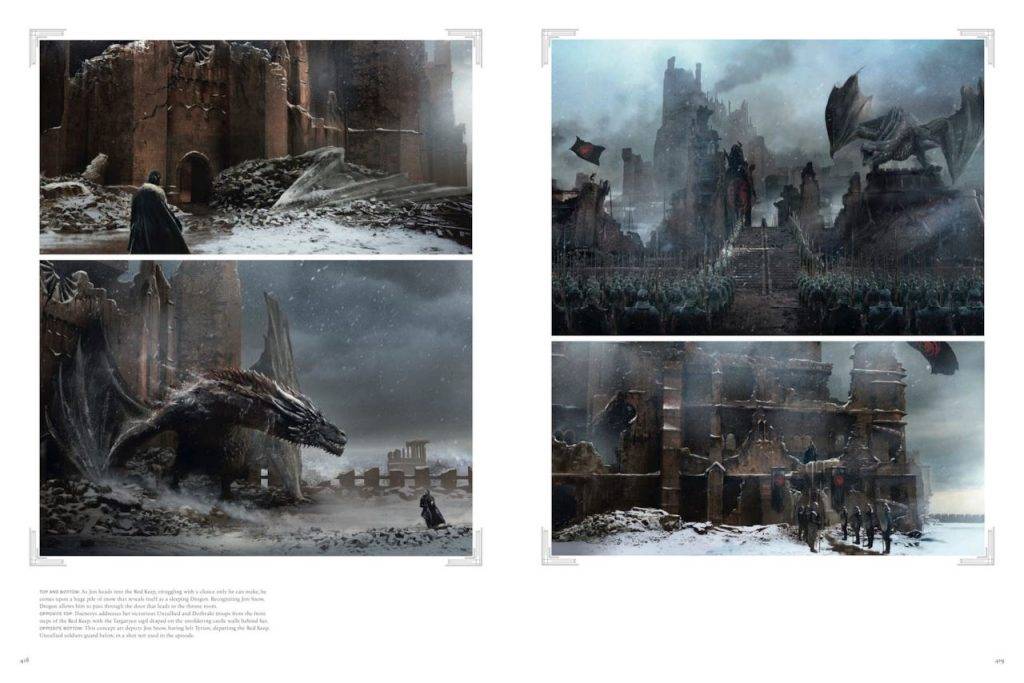 La presenza degli Immacolati avrebbe inoltre spiegato perché Verme Grigio non abbia avuto nessuna esitazione nell'incolpare Jon. In una serie di tavole ci viene mostrato come sarebbe potuto essere.
La modifica di questa importantissima scena avrebbe dovuto creare il grande plot twist della morte a sorpresa di Daenerys.
Questo tentativo però è decisamente fallito lasciando perplessi gli spettatori.