Il 2004 è solo un ricordo e per noi fan di Friends significa solo una cosa: la fine della Serie Tv. I protagonisti indiscussi Monica, Rachel, Phoebe, Chandler, Joey e Ross ci hanno accompagnati per dieci stagioni. Ma non sono certo le uniche personalità amate dal pubblico. Come Gunther e Janice che non sono mai stati un mistero, non come l'attore che si celava dietro il famigerato uomo nudo. Ma dopo quattordici anni, abbiamo scoperto finalmente la verità.
Per chi di voi non fosse a conoscenza di questo, dopo un'indagine accurata l'Huffington Post ha rivelato che l'uomo che ha interpretato il vicino di casa di Monica si chiama Jon Haugen. L'uomo nudo viveva nel palazzo di fronte a quello in cui vivevano i protagonisti. In particolare dall'appartamento di Monica si poteva vedere benissimo quello che faceva durante il giorno. Sul piccolo schermo però l'uomo misterioso è apparso solo due volte.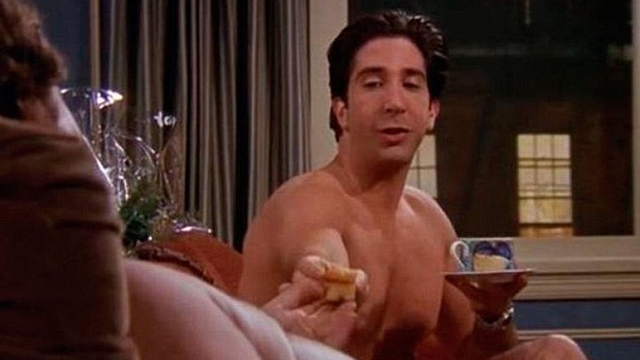 La prima volta fu in un episodio della terza stagione intitolato The One With The Giant Poking Device, in cui gli amici pensano che potrebbe essere morto. Joey costruirà un lungo bastone con le bacchette per punzecchiarlo dalla sua finestra. La seconda volta è stata nella quinta puntata di The One Where Everybody Out. Ross sta cercando un appartamento e casualmente il brutto ragazzo nudo si sta trasferendo. Cercando di impadronirsi per primo dell'immobile, Ross cerca di incantarlo – ma riesce a farlo solo dopo essersi spogliato e mangiando muffin sul divano insieme a lui.
Ma lo spettatore non ha mai visto il suo volto per intero. Per anni si è attribuito il suo ruolo a quello del signor Treeger. Ma Michael Hagerty ha dichiarato a proposito:
Non ho mai interpretato l'uomo nudo l'informazione è molto, molto sbagliata. E detto questo, preferirei essere conosciuto come Mr. Treeger piuttosto che il Brutto Ragazzo Nudo.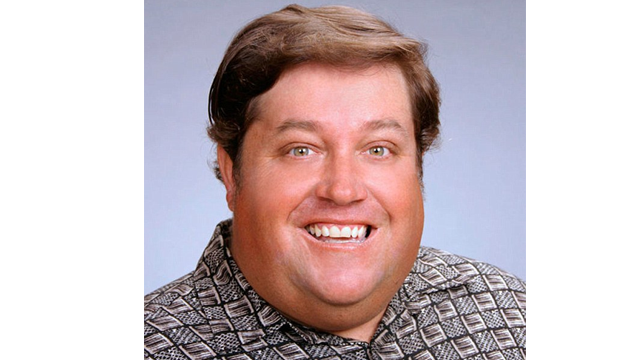 La verità non è mai venuta a galla fino a due anni fa. Il produttore Todd Stevens ha spiegato che il personaggio è stato interpretato da un extra quindi non c'era traccia del suo vero nome. Ma dopo tante ricerche è venuto fuori il nome di Jon Haugen. L'uomo nudo ha dichiarato:
Volevano che tutti indovinassero chi ero. C'è solo un brutto ragazzo brutto, amico, e quello ero io. È stato il momento migliore della mia vita. Ero l'uomo nudo!
Per l'episodio della quinta stagione, in cui è affiancato da Ross. La primissima interazione con l'uomo nudo che in realtà non era nudo:
Ero in boxer. All'inizio mi sentivo un pò timido perché avevo circa 500 persone che mi guardavano nel pubblico oltre all'equipaggio e tutto il resto. Ma dopo circa due minuti, ero davvero a mio agio e David Schwimmer era davvero a suo agio. Eravamo solo in boxer e hanno fatto sembrare che fossimo nudi. David mi ha fatto sentire come se fossi suo fratello. Sono stato in molte sit-com TV e Friends era la mia preferita. Tutti erano fantastici. Mi hanno trattato come se fossi una famiglia.
Voi eravate a conoscenza dell'identità dell'uomo nudo di Friends?