Noi l'abbiamo conosciuta come Emma Geller-Green ma in realtà quel ruolo è stato recitato da due sorelle gemelle. Cali e Noelle Sheldon sono state introdotte nel meraviglioso panorama di Friends quando Rachel (Jennifer Aniston) partorisce durante il finale dell'ottava stagione nel 2002. Hanno fatto la loro prima apparizione nell'episodio intitolato: "The One in Barbados". Inoltre hanno preso parte agli episodi Emma-centrici come "The One With the Cake" e "The One Where Rachel's Sister Babysits". La loro apparizione finale è stata nella stagione dieci: "The One Where Estelle Dies".
Ora Cali e Noelle hanno 16 anni, cioè la stessa età che avrebbe Emma. Non possiamo che sentirci relativamente vecchi sentendo una notizia del genere. Le due gemelle hanno conquistato un ruolo di prestigio nell'ultimo film horror di Jordan Peele, Us. Reciteranno al fianco di Elisabeth Moss e Winston Duke. Cali e Noelle Sheldon, interpreteranno Becca e Lindsey, figlie del personaggio della Moss, Kitty Tyler.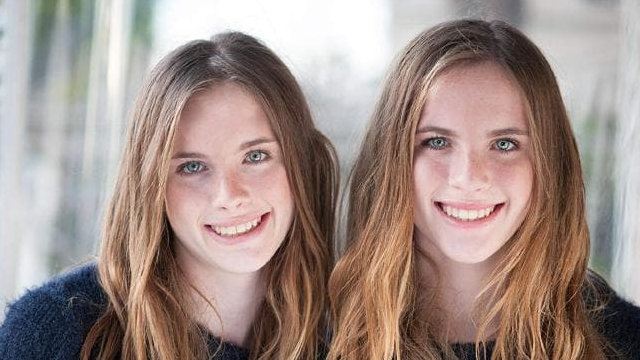 Dopo la fine di Friends nel lontano 2004, le gemelle hanno interpretato una ragazza di come Emma in un film del 2006 intitolato Novel Romance. Sono anche apparse nel pilot di una serie della NBC di Damian Lewis, Life, che non ha avuto molto successo. Nel 2015, quando le ragazze avevano 12 anni, ET le ha contattate per discutere del loro famoso ruolo in Friends.
"Sono cresciuta sapendo che ho recitato in Friends, ma non me ne sono resa conto fino all'età di 10 anni", ha detto Noelle. Durante l'intervista gli è stato chiesto come facessero i membri della troupe a distinguerle, Cali ha detto perché "Noelle era un po' più cicciottella". Hanno confessato che fino a 13 anni non avevano mai visto nessun episodio, i genitori hanno dato loro il permesso come regalo per il 13° compleanno. Raccontano che andando su Netflix hanno iniziato un maratona sfrenata di tutti gli episodi.
Voi eravate a conoscenza di questa curiosità?