La banda di Friends si riunirà intorno al Central Perk per celebrare il 25° anniversario in grande stile! I fan della popolare serie potranno vedere Jennifer Aniston, Courteney Cox, Lisa Kudrow, Matthew Perry, David Schwimmer e Matt LeBlanc nelle sale cinematografiche per una proiezione speciale di 12 episodi divisi in tre serate in autunno. Il 23 settembre, il 28 settembre e il 2 ottobre, oltre 1.000 teatri in tutto il paese presenteranno quattro episodi a notte che sono stati recentemente rimasterizzati in 4K.
Ogni proiezione presenterà interviste esclusive e contenuti mai visti prima. "L'impatto culturale che Friends continua ad avere, 25 anni dopo la sua prima, è sorprendente, una vera testimonianza del genio di Marta Kauffman, David Crane, Kevin Bright e il cast di incredibile talento", ha dichiarato il presidente del gruppo televisivo Warner Bros. Lisa Gregorian. "È così sorprendente sapere che la serie sta ancora riunendo persone di tutte le età. Non potremmo essere più entusiasti di consegnare questi episodi rimasterizzati digitalmente ai cinema – per la prima volta in assoluto! – in modo che insieme, in un'esperienza condivisa, i nostri fedeli fan possano godersi alcune delle loro scene preferite degli amici in un modo nuovo".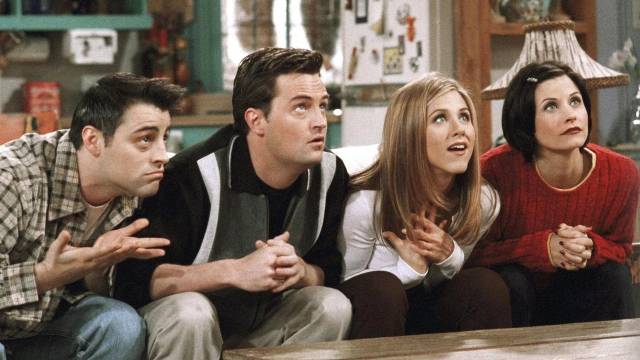 Gli episodi verranno mostrati come segue:
Notte 1: Pilota, The One With The Black Out, The One With The Birth, The One Where Ross Finds Out.
Notte 2: The One With The Prom Video, The One Where No One's Ready, The One With The Morning After, The One With The Embryos.
Notte 3: The One With Chandler In A Box, The One With Ross's Wedding – Part 2, The One Where Everyone Finds Out, The One Where Ross Got High.
Se ci state leggendo da qualche parte nel mondo e avete voglia di partecipare sappiate che i biglietti sarà disponibile acquistarli dal 16 agosto su questo sito.