[Attenzione! Rischio spoiler!]
Dove l'apocalisse è cominciata, dove tutto è cominciato, Madison, Nick, Alicia, Travis, Chris, Ofelia e Brandon hanno capito una cosa: "Non c'è più bene e male, è così che funziona adesso. Quando un posto è compromesso, vai via".  La speranza anche qui, come nella serie madre The Walking Dead, si fatica a trovare. La seconda stagione di Fear The Walking Dead si è conclusa da un paio di mesi e già sul web circolano le prime news riguardanti la terza stagione prevista per l'anno prossimo.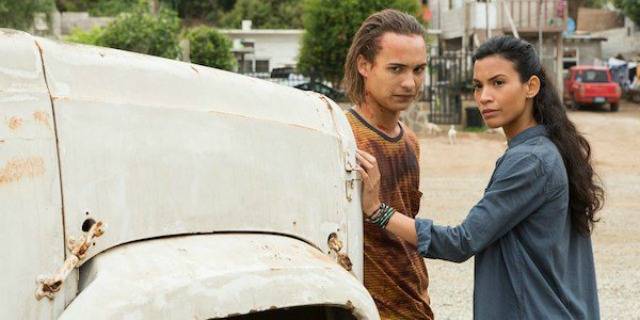 "Ciò che Dave Erickson e Robert Kirkman hanno creato con Fear The Walking Dead è encomiabile. Guardare Los Angeles disgregarsi attraverso gli occhi dei nostri personaggi e guardare ognuno di loro prendere difficili decisioni per capire le regole del nuovo mondo, è un qualcosa di nuovo e di attraente, e vogliamo assolutamente seguire la storia".
Con queste parole Charlie Collier, il presidente della AMC, ha espresso il suo entusiasmo riguardo il successo della seconda stagione,  annunciando successivamente il rinnovo della serie per una terza season, composta da sedici episodi.
[P.S.: la parte successiva contiene degli spoiler! Astenersi dalla lettura se non avete ancora finito di gustarvi la seconda stagione!]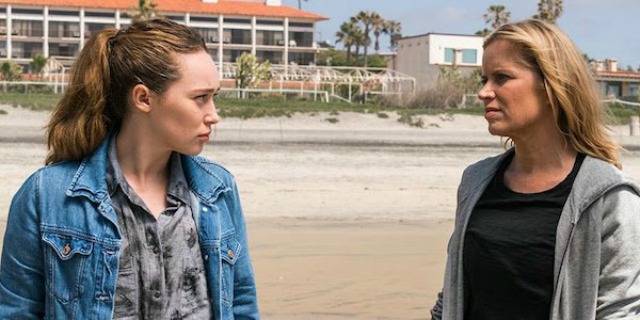 Dave Erickson, showrunner della serie spin-off di The Walking Dead, durante un'intervista a EW, si è lasciato sfuggire alcune rivelazioni sulla puntata conclusiva, la 2×15 "North", e qualche piccola anticipazione sulla terza stagione.
Nel finale di stagione abbiamo scoperto la sorte del figlio di Travis, Chris, interpretato da Lorenzo James Henrie: dopo la discussione abbastanza animata tra Brandon, Derek e Travis, i due rivelano la questione dell'incidente ed il destino crudele di Chris. Se qualcuno nutriva delle speranze sul fatto che Chris fosse ancora vivo, Erickson purtroppo conferma che il ragazzo è effettivamente morto.
Per la terza stagione è previsto il ritorno di un altro personaggio a cui avevamo detto addio: Daniel Salazar, il padre di Ofelia. "Daniel è ancora nel mondo, ed è importante che i personaggi pensino che se ne sia andato, ma c'è sempre la possibilità che possa tornare", continua Erickson.
La destinazione della prossima stagione è il Nord, dove i nostri eroi credono che un barlume di speranza sia sopravvissuta ai walkers. Sarà così?