# #
La quarta stagione di Fear The Walking Dead arriverà presto sui nostri teleschermi, ma con qualche grande ed interessante cambiamento. Innanzitutto, come sappiamo già da diverso tempo, avremo nuovi personaggi insieme ai nostri protagonisti ma, la figura che spicca è sicuramente quella di Morgan (interpretato da Lennie James). Il personaggio di James farà infatti da filo conduttore fra la Serie madre (The Walking Dead) e lo spinoff.
Il creatore e produttore esecutivo, Robert Kirkman, ha recentemente confessato in un'intervista a EW che avevano già preso in considerazione questa scelta sin dal debutto dello spinoff nel 2015.
# #
Quando abbiamo iniziato Fear The Walking Dead l'idea originale effettivamente includeva alcune cose che alla fine si sarebbero legato con l'altro Show. Volevamo dargli un paio di stagioni per trovare la sua identità ed assicurarci che potesse stare sulle sue gambe, avere la sua esperienza. L'obiettivo era, che una volta stabilizzato, avremmo trovato un modo creativo per unire le cose.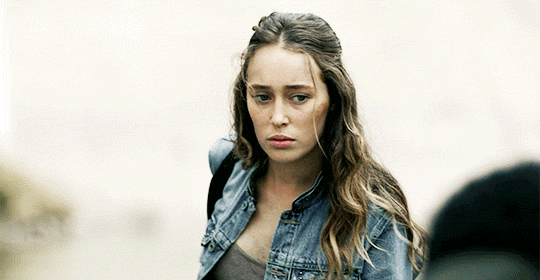 Oltre però a questi cambiamenti all'interno del cast, anche dietro la cinepresa ci sono state importanti sostituzioni.
Con l'arrivederci di Dave Erickson al termine della scorsa stagione e l'inserimento di Scott Gimple come produttore esecutivo e showrunner, cosa possiamo aspettarci dunque a livello di tono e trama?
# #
Walking Dead da il suo meglio quando è in continua evoluzione. La terza stagione è stata molto veloce che ha introdotto nuovi elementi. E' stato un antipasto per quello che abbiamo programmato per questa quarta stagione. Non voglio rovinare nulla con alcuno spoiler, ma stiamo cambiando molte cose. Sarà una Serie Televisiva diversa che non alienerà gli spettatori, che si sono indubbiamente goduti lo Show dalla prima alla terza stagione. Daremo a quelle persone nuove cose da amare e nuovi personaggi a cui attaccarsi. Scuoterà davvero le cose. 
Fear The Walking Dead torna ufficialmente il 15 aprile, a seguire dell'episodio finale di The Walking Dead.