# #
Avremmo davvero voluto aver "paura" di Fear The Walking Dead. Ci abbiamo sperato sin dall'inizio, dopo una prima stagione dai ritmi giusti e una profondità di trama orizzontale che facevano ben presagire. Eppure qualcosa nel percorso s'è banalmente perduto, lasciando la Serie sola e spoglia, debole, a trascinarsi come un vagante in cerca di spettatori. La Serie, tuttavia, continua a sopravvivere e a giocare le rimanenti carte in tavola, quelle utili ad attuare la svolta che tutti si aspettano ormai da troppo.
Risalente a soli pochi giorni fa, la prima mossa sulla scacchiera è stata l'annuncio di quel jolly agognato da molti fan dell'universo di Kirkman: un crossover con The Walking Dead, che vede protagonista il personaggio di Morgan Jones.
# #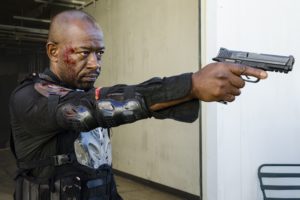 Un colpo molto ben assestato, utile a unificare un fandom ormai interessato solo alla Serie madre. Una mossa che da sola, però, varrebbe la gloria di una notte; è per tale motivo che, a questa notizia, non può che sposarsi con interesse quella dell'innesto di nuovi volti noti all'interno del cast, tra cui Maggie Grace.
La rete americana AMC ha già dichiarato che l'attrice, conosciuta e apprezzata nel mondo delle Serie Tv soprattutto grazie al fortunato ruolo di Shannon Rutherford in Lost nel 2004, ha firmato per un ruolo di cui, però, non si conoscono ancora i dettagli.
# #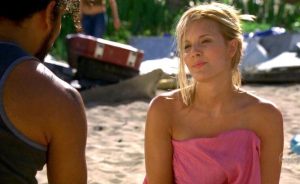 A dare una ventata d'aria nuova al cast di Fear The Walking Dead non sarà solo Maggie Grace, bensì altri due volti noti al grande pubblico, quali Jenna Elfman (Dharma & Greg) e Garret Dillahunt (Aiutami Hope!).
Su una scacchiera che non vede alcun nemico, Fear The Walking Dead è stata in grado di mettersi in difficoltà da sola. Allo stesso modo, sapientemente, Kirkman ed Erickson si stanno muovendo per spuntarla e far risorgere una Serie degna di seguito. Speriamo soltanto non risorga col passo tenue di un vagante.