Nel lontano ormai 2005 lo showrunner Russel T. Davies fu colui che resuscitò la storica Serie Televisiva Doctor Who. Se fosse stato per lui, però, non avremmo mai avuto Christopher Eccleston come il primo Dottore bensì un altro attore inimmaginabile. Stiamo parlando di Hugh Grant, conosciuto per molti ruoli ma, in particolar modo per Notting Hill e Il Diario di Bridget Jones. C'è da dire che l'attore britannico ha fatto una breve apparizione in Doctor Who in un episodio  speciale, andato in onda nel 1999: The Curse of Fatal Death.
Sempre Grant in alcune interviste ha lasciato intendere di aver avuto l'opportunità di interpretare il famoso Dottore, ma di aver rifiutato l'offerta.
La dichiarazione dell'attore è stata confermata da Davies stesso recentemente: lo showrunner non aveva solo proposto a Grant il ruolo, ma glielo aveva chiesto direttamente.
Ho sempre voluto lavorare con Hugh Grant. Sempre. Gli ho letteralmente offerto il ruolo nel 2004. Gliel'ho detto e lui era tipo: "Davvero?" Non ne sapeva nulla. Lo amo. Penso che sia uno dei migliori attori della Gran Bretagna.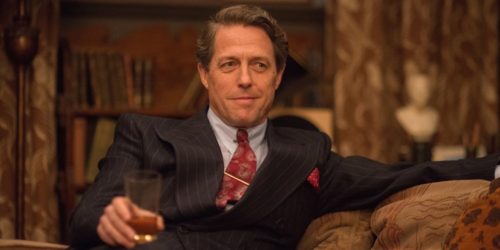 Nel corso degli anni abbiamo potuto assistere a molti attori ed attrici che affermavano proposte lavorative riguardanti Show o film. Questo caso di conferma fra Davies e Grant è un evento abbastanza raro. Ad ogni modo, proprio lo showrunner, ha finalmente avuto l'opportunità di poter lavorare da vicino con l'attore: i due sono infatti coinvolti nel nuovo progetto della BBC, A Very English Scandal.
L'attore è sempre stato inserito nella lista di chi poteva essere scelto per la rigenerazione del Dottore e, adesso, possiamo anche capire il perché.
Secondo voi, Hugh Grant sarebbe riuscito a rivestire bene il ruolo di Doctor Who, personaggio amato a livello mondiale? Oppure sarebbe stata una scelta flop quella di Davies?