Alla fine della prima stagione dedicata a The Defenders, tutti i conoscenti del Diavolo di Hell's Kitchen pensavano che il vigilante delle strade di New York fosse morto insieme ad Elektra per il crollo di uno dei grattacieli della città, mandando in fumo il piano del gruppo antagonista chiamato The Hand; negli ultimi minuti della puntata però, noi telespettatori, veniamo messi al corrente che Matt Murdock è vivo e vegeto.
Ma chi l'ha salvato da sotto i detriti dell'edificio? Come è arrivato al convento dove lo stanno curando?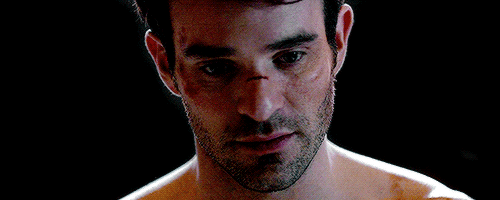 Sull'account Twitter ufficiale della Serie Tv Daredevil è stato postato quello che risulterebbe essere un teaser trailer della terza stagione che andrà in onda con tutta probabilità nel 2018; nel breve video si riesce a dedurre che, quando ritroveremo il nostro protagonista, tutti quanti lo crederanno ancora morto.
I'm fine. #DEFENDpic.twitter.com/Ccg0OwSSOX

— Daredevil (@Daredevil) 16 ottobre 2017
E' possibile che la Serie Televisiva per la prossima stagione prenda spunto dal fumetto scritto da Frank Miller (con disegni di David Mazzucchelli) dal nome Daredevil: Born Again. Il fumetto in questione è considerata una delle opere meglio riuscite di Miller, non solo per i temi trattati, ma in particolar modo per la caratterizzazione adulta che riesce a dare ai personaggi presenti.
La trama in questione narra di un Matt Murdock caduto ormai in disgrazia per mano di Kingpin il cui vero nome è Wilson Grant Fisk, ossessionato da tutto ciò che Daredevil rappresenta, con un unico obiettivo: distruggere sia l'eroe che l'uomo che vi è sotto la maschera.
E' palese che verranno adottati dei cambiamenti dalla storia cartacea per la versione Televisiva, ma è anche abbastanza certo che gli autori della Serie prenderanno sicuramente spunto da uno dei fumetti più significativi della storia di Daredevil.