Chi è fan della saga prodotta dalla Marvel sa benissimo che Avengers: Endgame potrebbe essere l'ultimo film per alcuni dei nostri interpreti preferiti. Chris Evans, attore del personaggio di Steve Rogers aka Captain America, potrebbe appendere lo scudo proprio dopo il film che debutterà ad aprile.
Con Avengers: Endgame infatti Evans avrebbe rispettato i termini del suo contratto con la Marvel; l'attore ha espresso più volte di voler andare avanti con la sua carriera e di voler interpretare altri ruoli e di vivere altre esperienze.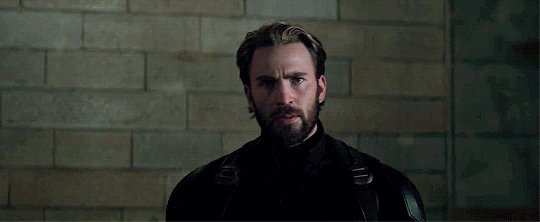 Uno degli interessi che l'attore ha manifestato nel corso della sua lunga carriera è quella nel voler stare dietro la cinepresa: una passione che non ha potuto coltivare a causa dei suoi impegni come Captain America. Ma tutto ciò potrebbe cambiare prossimamente.
Con l'intenzione da parte di Disney di produrre nuove serie televisive legate al mondo Marvel, Chris Evans sarebbe nella lista di possibili registi. Questa voce arriva direttamente dal giornalista di intrattenimento Jim Hill. Ecco il tweet:
Interesting new development on the Chris Evans front … To keep him on the reservation, so to speak, after "Endgame," Kevin Feige has supposedly offered him the opportunity to direct a few episodes of those limited series that Marvel Studios is prepping for Disney +.

— Jim Hill Media (@JimHillMedia) 2 febbraio 2019
Uno sviluppo interessante sul fronte di Chris Evans … Per mantenere il suo coinvolgimento, per così dire, dopo Endgame, Kevin Feige gli avrebbe offerto l'opportunità di dirigere qualche episodio delle miniserie che Marvel Studios sta realizzando per Disney+. 
Anche se Chris Evans dovesse veramente dire addio al personaggio di Steve Rogers, rimanere coinvolto all'interno della Marvel sarebbe ottimale. Migliorare le sue capacità da regista, circondato da persone che ha imparato a conoscere nel corso di tutti questi anni, porterebbe solo dei benefici all'attore. Malgrado non sia stato confermato se Evans sarà coinvolto o meno, tutto ciò farebbe riferimento a ciò che aveva detto Joe Russo nel corso di una recente intervista, ovvero che Evans non terminerà la sua avventura nella Marvel con Avengers: Endgame.
Dovesse veramente l'attore rimanerne coinvolto, la serie televisiva prodotta da Disney+ più appropriata per Chris Evans da dirigere sarebbe Falcon & Winter Soldier. 
Che cosa ne pensate? Credete che l'attore potrebbe essere all'altezza della situazione?