In questi giorni ha debuttato sul catalogo di Netflix la nuova serie televisiva Chilling Adventures of Sabrina, il reboot dello show che spopolò nel corso degli anni '90.
La serie tv prende ispirazione direttamente dai fumetti di Roberto Aguirre-Sacasa, concentrandosi dunque sulla figura di Sabrina Spellman.
Proprio la protagonista dovrà decidere fra il mondo degli umani o il mondo delle streghe, di cui lei e la sua famiglia fanno parte.
La notizia che è trapelata, in queste ore, è che l'emittente non stia perdendo tempo su questo progetto: sarebbero infatti iniziate le riprese per una seconda stagione!
A confermare tutto ciò, l'attrice interprete della protagonista, Kiernan Shipka:
Ci siamo buttati subito nella seconda stagione dalla prima ed è stato davvero divertente girare. Considerando che mi sentivo come se avessimo già un ritmo tale dalla prima stagione, saltare subito nella seconda è stato davvero, davvero divertente e solo una grande opportunità per mantenere lo slancio in corso. 
Nell'intervista rilasciata dall'attrice, la stessa suggerisce che le azioni conclusive del suo personaggio, faranno da ponte per la seconda stagione. E proprio quest'ultima sarà molto diversa rispetto a quella di debutto.
Oltre alla magica Sabrina, i due personaggi chiave della serie televisiva sono le due zie: Hilda (Lucy Davis) e Zelda (Miranda Otto) che sicuramente rivedremo nella prossima stagione.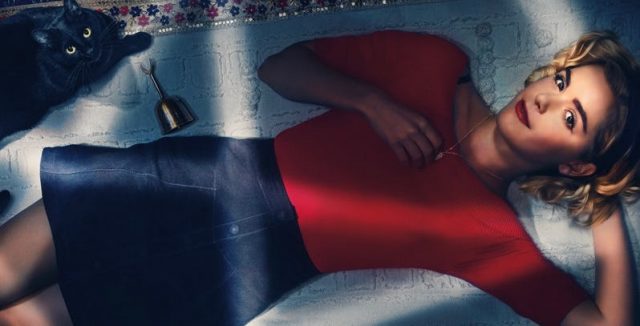 Chilling Adventures of Sabrina è stato presentato come lo spin off di un altro successo di Netflix, ovvero Riverdale (al momento alla sua terza stagione).
La seconda stagione, esattamente come la prima, vedrà la produzione di dieci episodi totali.
Attualmente Netflix non ha ufficializzato il rinnovo di Chilling Adventures of Sabrina ma, considerando le parole dell'attrice, non ci rimane altro che stare in attesa.
E goderci lo show, magari proprio la notte di Halloween.