Sia lodato Satana!
La serie televisiva Chilling Adventures of Sabrina, prodotta e distribuita da Netflix, è stata rinnovata per altre due stagioni!
Decisione avvenuta ben quattro giorni dopo il debutto dello speciale natalizio A Midwinter's Tale, arrivato nei cataloghi lo scorso 14 dicembre.
Il successo della serie tv di Netflix, ispirata ai fumetti di Roberto Aguirre–Sacasa (nonché produttore del medesimo show e di Riverdale), è stato palese sin dal rilascio della prima stagione, la quale ha attirato tutto il pubblico dei series addicted.
Malgrado lo scetticismo da parte di molti telespettatori, questa versione di Sabrina Spellman è riuscita a convincere il pubblico e a ottenere non uno, ma ben due rinnovi in un colpo solo!
Un rinnovo che arriva molto prima del rilascio della seconda stagione, la quale arriverà ad aprile del 2019.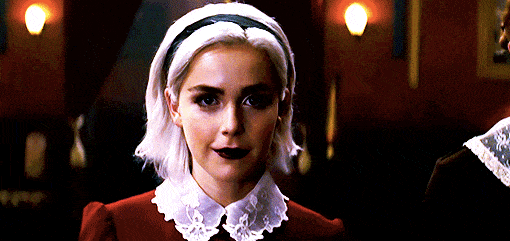 La terza e quarta stagione di Chilling Adventures of Sabrina avranno un totale di ben sedici episodi; ancora però non è chiaro quando inizierà la produzione, essendo la seconda attualmente in corso.
È noto però che Netflix cerchi di ottenere un rilascio ciclico delle proprie serie televisive; dunque la terza parte potrebbe debuttare intorno ad Halloween del 2019 e la successiva stagione nella primavera del 2020. Nel frattempo, alcuni fan della serie e della sorella, Riverdale, continuano a sperare in un crossover. Alcuni avrebbero anche ipotizzato un trasferimento dei protagonisti nella cittadina che vede gli Spellman.
Soprattutto, molti patiti dei fumetti si sono domandati come verrà sviluppata a questo punto la serie: ci sarà il coinvolgimento del Signore Oscuro? Le domande sul padre di Sabrina troveranno risposta?
Risposte che, dita incrociate, avremo molto presto.
Che cosa ne pensate? Siete contenti di questo doppio rinnovo per la serie televisiva più magica del momento?