Da quando Chilling Adventures of Sabrina ha debuttato sui cataloghi Netflix ha riscosso un certo successo, malgrado i dubbi da parte dei numerosi fan. Adesso, però, la serie televisiva (e l'emittente) potrebbe riscontrare qualche problema.
A differenza dello show originale degli anni '90, il reboot dell'emittente streaming utilizza una chiave dark, ispirandosi ai fumetti di Roberto Aguirre-Sacasa. Una mossa che ha conquistato il pubblico, tant'è che Netflix ha annunciato il rinnovo, mettendo sin da subito al lavoro la produzione sulla seconda stagione.
La presenza di chiari riferimenti alla cultura satanica ha fatto però infuriare i veri membri del Tempio Satanico, e a riferirlo è uno dei co-fondatori, Lucien Greaves.
Sembrerebbe che Chilling Adventures of Sabrina si sarebbe "appropriata" del design di un monumento di cui loro avrebbero il copyright. L'oggetto in questione sarebbe la statua di Baphomet, designata, nello show, come rappresentazione del Signore Oscuro.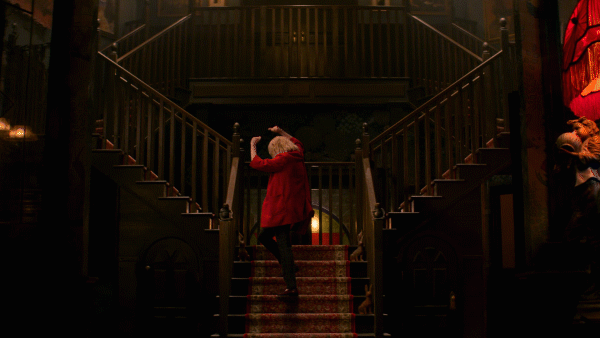 Greaves ha riferito che sono state inviate numerose lettere tramite avvocati nei confronti di Netflix e che, probabilmente, procederanno per vie legali. Inoltre, secondo il Tempio Satanico, Chilling Adventures of Sabrina è una "finta ricostruzione asinina del panico satanico".
Non è ancora chiaro se effettivamente il Tempio Satanico e Netflix, il quale non ha ancora commentato la vicenda, andranno di fronte a un giudice. Se questo non dovesse accadere, il monumento verrà semplicemente eliminato dallo show.
Senz'ombra di dubbio la vicenda può essere considerata un'ulteriore promozione per la serie televisiva. L'unico neo di quest'ultima, d'altro canto, è stato presentare al pubblico il gatto Salem senza voce e senza il suo adorabile sarcasmo.
Che cosa ne pensate? Credete che Greaves e i seguaci di Satana andranno avanti?
Chilling Adventures of Sabrina è attualmente disponibile su Netflix. 
La data per la seconda stagione non è stata ancora annunciata.