# #
Il produttore esecutivo di American Gods ed Hannibal, Bryan Fuller, si è imbarcato in una nuova avventura.
Fuller, infatti, parteciperà alla realizzazione di una Serie Tv ispirata ai romanzi di Anne Rice, The Vampire Chronicles. Il produttore sta già collaborando con la scrittrice ed il figlio, Christopher Rice, per la realizzazione del primo episodio.
# #
Amy Powell, presidente della Paramount – la quale produrrà la Serie Tv – ha commentato così la grande notizia:
E' innegabile che Anne Rice abbia creato il paradigma contro cui vengono misurate tutte le storie sui vampiri. Il mondo, ricco e vasto, che ha creato con The Vampire Chronicles è ineguagliabile, sofisticato e con sfumature gotiche degli anni '90 che saranno perfettamente adatte per catturare il pubblico.
La Serie è piena di personaggi avvincenti guidati da Lestat, probabilmente uno dei più grandi personaggi originali, letterari o meno. Siamo entusiasti di collaborare con Anne, Christopher ed il team di Anonymous Content su questa Serie epica.

Attualmente Fuller sta lavorando con la Rice ed il figlio per la sceneggiatura del pilot. Ovviamente speriamo che lui rimanga, magari anche come showrunner.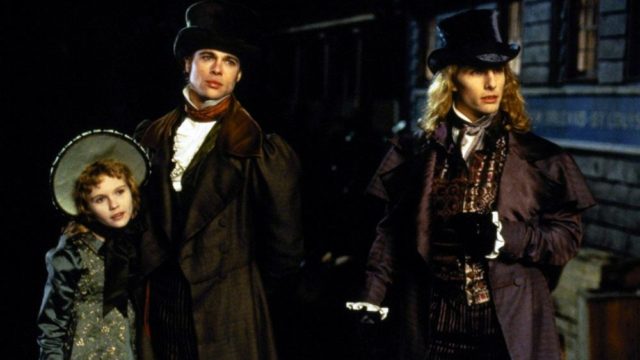 # #
La Serie, per chi non ne fosse a conoscenza, segue le avventure per il mondo del personaggio Lestat, dalle sue origini come vampiro. I romanzi della Rice, sono stati utilizzati come base d'ispirazione per importanti film del passato. Il più celebre quello che vide come protagonisti Tom Cruise, Brad Pitt ed una giovane Kirsten Dunst, ovvero Interview With the Vampire (Intervista Col Vampiro).
The Vampire Chronicles è un progetto che calza a pennello i gusti lavorativi di Bryan Fuller. D'altronde, il produttore e sceneggiatore è famoso per le sue Serie Televisive dai toni sanguinosi e dark. Dopo aver lasciato American Gods e non esser mai salito a bordo della Serie su Star Trek, questo potrebbe essere il progetto definitivo.
Al momento, purtroppo, non si hanno notizie riguardo al cast o ad una possibile data per l'inizio della produzione.
Leggi anche: American Gods – Gli showrunner Bryan Fuller e Michael Green lasciano la Serie Tv