Lo scorso 10 marzo si è tenuto il Las Cruces International Film Festival (New Messico). L'evento ha avuto luogo al Rio Grande Theatre e ha accolto numerosi fan di Breaking Bad. Ross Marks, direttore esecutivo del Festival, ha infatti deciso di dedicare un panel a questa indimenticabile Serie Tv, chiamandolo "Inside Breaking Bad".
Il panel ha visto la partecipazione di cinque persone coinvolte nella realizzazione di Brekaing Bad, tra cast e membri dello staff. Tra loro era presente anche RJ Mitte, che nella Serie ha interpretato Walter "Flynn" White Jr., figlio di Walter White affetto da disfunzionalità motoria.
In Breaking Bad Flynn soffre di paralisi cerebrale infantile. Anche l'attore, RJ Mitte, ne soffre (seppur in modo meno grave). Attualmente Mitte supporta gli attori con disabilità ed è rappresentante di Inclusion in the Arts and Media of Performers with Disabilities, che promuove l'assunzione di artisti affetti da disfunzionalità motorie. Durante l'anno Mitte viaggia per portare avanti questa causa, per lui molto importante. Ecco le sue parole:
Penso alle disabilità come a qualcosa in grado di spronarci individualmente. Si tratta di una sfida personale e la considero una forza, non una debolezza.
Mitte ha inoltre espresso un consiglio per i giovani disabili che vogliono intraprendere la carriera da attore:
Iscrivetevi a classi di recitazione. Non lasciate che gli altri vi limitino. Troppe persone lasciano che siano gli altri a decidere cosa possono o non possono fare. Voi potete. Alla fine del giorno, potete fare ciò che volete. Dovete solo decidere di volerlo.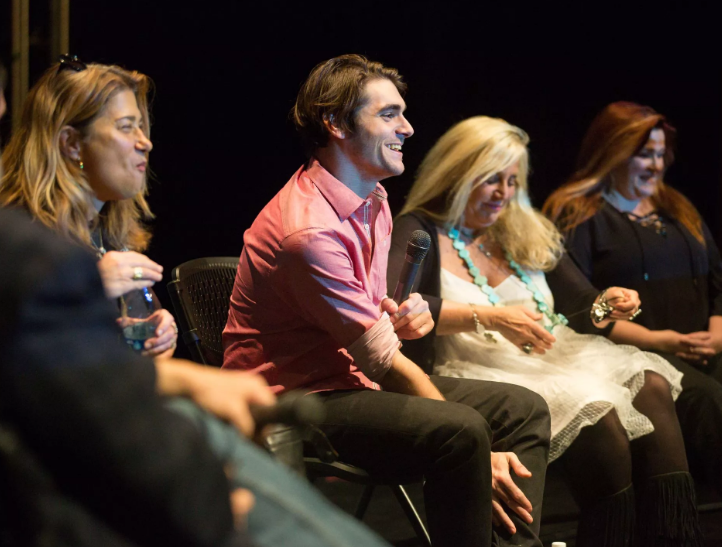 Tornando a parlare di Breaking Bad, l'attore ha sempre pensato che la Serie fosse lenta ad attirare fan. Ha infatti ammesso di essersi accorto della vera popolarità di Breaking Bad soltanto dopo la sua conclusione. Ricorda così un episodio:
Lo show si era conlcuso, era l'ultimo anno ed eravano al Comic-Con. Abbiamo camminato in una stanza di circa 7000 pesone. È stato pazzesco. Ha solidificato la mia opinione. In quel momento ho realizzato che lo show aveva raggiunto davvero molte persone.
Ad oggi sappiamo che i fan di Breaking Bad sono davvero numerosi. Per molti è diventata addirittura un'ossessione. Lo scorso anno, ad esempio, i veri proprietari della casa White (ora polo turistico) hanno dovuto recintare la proprietà. Il motivo? I fan continuavano a lanciare la pizza sul tetto per ricreare una memorabile scena della Serie! Secondo Mitte questo fanatismo eccessivo è riconducibile solo a casi particolari. Secondo l'attore i fan di Breaking Bad sono intelligenti e obiettivi:
Siamo fortunati ad avere i fan che abbiamo, perchè sono intelligenti. Abbiamo fan che tengono al nostro lavoro e al contenuto che offriamo loro. Fanno ancora re-watch della Serie. E acquisiamo nuovi fan ogni giorno.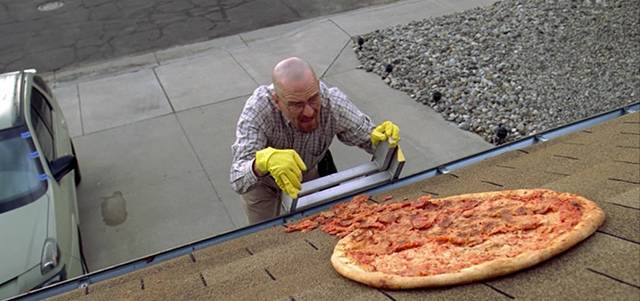 L'intervento di RJ Mitte al Las Cruces International Film Festival ha raccolto molti commenti positivi. L'organizzazione è rimasta colpita dalle sue parole e molti ospiti si sono convinti a iniziare Breaking Bad!