Se guardando l'ultima stagione di BoJack Horseman vi siete chiesti da dove sia uscita l'idea di questo cavallo depresso e cinico, da adesso potrete avere tutte le risposte.
Edizioni BD ha pubblicatola bibbia della Serie, Bojack Horseman – Tutto quello che avreste voluto sapere ( BoJack Horseman – The Art Before the Horse), un corposo volume di 250 pagine ricco di foto, disegni e aneddoti sulla genesi della Serie e i suoi creatori, l'ideatore Raphael Bob-Waksberg e l'illustratrice e fumettista Lisa Hanawaltche.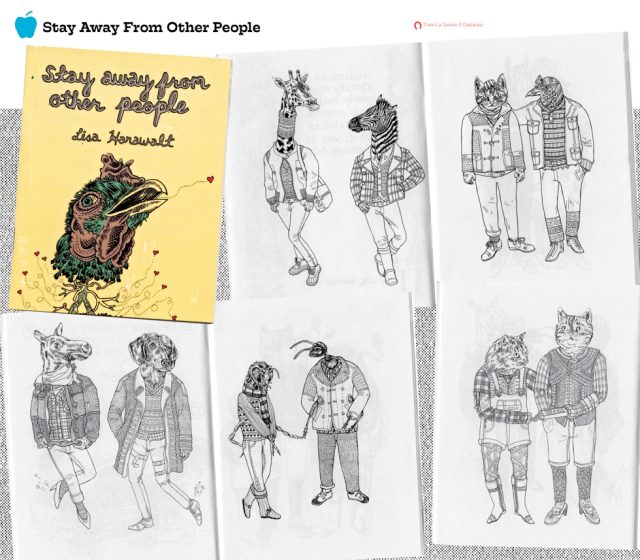 L'intento del libro è quello di mostrare il processo creativo e il back stage di questa fortunata Serie, attraverso interviste ad autori e doppiatori e grazie anche ai numerosi disegni e bozzetti di moltissimi personaggi dello show.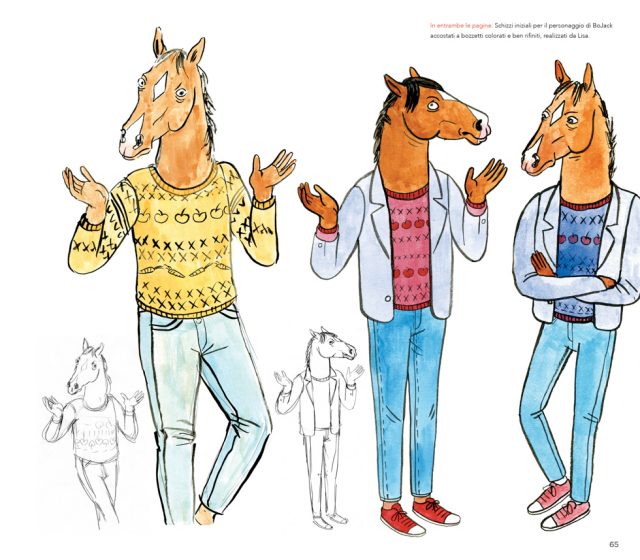 E così ci viene mostrata l' e-mail che Waksberg inviò nel lontano 2010 a Hanawaltche e che diede origine a tutto questo (Ehi, hai un'immagine di quei cavalli che disegni? Mi è venuta in mente un'idea per una nuova serie animata che vorrei proporre. Dimmi cosa ne pensi: BoJack, il cavallo parlante depresso) o le origini di Todd, che ha costretto gli autori a riscrivere il primo episodio:
All'inizio era orrendo. La sua prima versione era uno degli elementi di cui Raphael e il team non erano soddisfatti. Ma una volta delineato è stato fantastico. Con lui si possono sviluppare sotto trame più cartonesche e i limiti che poniamo alle azioni degli altri personaggi con lui non valgono
In principio infatti Todd doveva essere un ragazzo alto e magro. Poi basso e grasso. Poi un surfista fricchettone. Infine ha prevalso il suo lato stralunato che tutti conosciamo, coordinato dall'immancabile felpa rossa e cappello giallo.
E molte altre curiosità che non vorrete perdervi, come la creazione del sito realizzato da Netflix, in perfetto stile anni '90, dedicato a Horsin' Around   o il motivo per cui non esisto animali da compagnia nello show, o la fonte d'ispirazione di molti abitanti di Hollywoo(d).