Cosa daresti per avere una seconda possibilità? Per avere il potere di tornare indietro nel tempo e cambiare le tue scelte, le tue azioni? Essere in grado di tornare esattamente nel tuo corpo da giovane con la consapevolezza di ciò che è successo e poterlo cambiare? La nuova serie prodotta da Sony Pictures Television, Bloom, affronterà queste domande ancestrali con due protagoniste d'eccezione.
Questa serie originale Sony uscirà dal primo gennaio 2019 in esclusiva mondiale sulla piattaforma Stan. Fino a oggi le notizie riguardanti la trama di Bloom erano avvolte da un accattivante riserbo. Quello che da oggi sappiamo è che l'elemento principale riguarderà la possibilità da parte della protagonista, Gwen Reed, di poter tornare nel suo corpo da giovane e modificare gli eventi del suo passato.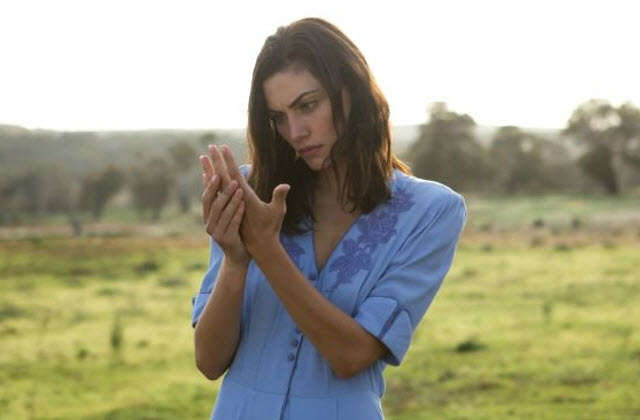 Il volto della protagonista sarà quello della star australiana Jacki Weaver: due volte candidata all'Oscar per Animal Kingdom nel 2010 e Il lato positivo – Silver Linings Playbook nel 2012. Il volto e corpo giovanile invece sara della splendida Phoebe Tonkin: H2O, The Secret Circle e The Originals.
Gli eventi della serie si svolgono un anno dopo che una devastante alluvione si è abbattuta su di una tranquilla cittadina di campagna e ha provocato la morte di cinque abitanti. Da quel momento, una misteriosa e nuova pianta è spuntata in alcuni giardini. Una pianta con il potere di ripristinare la gioventù e poter rivivere il proprio passato.
Una trama affascinante e attrici di primissimo piano garantiscono delle potenzialità enormi per questa nuova serie originale di Sony Pictures. Ora non resta che attendere il nuovo anno e lanciarci alla scoperta dei sei episodi che comporranno Bloom. Ci sembra davvero un ottimo modo per iniziare alla grande il 2019 delle nostre serie tv.