Ogni episodio di Black Mirror è un viaggio che facciamo con la nostra mente. Conosciamo dei personaggi e delle tecnologie che non troveremo nell'episodio successivo. Ciò, però, non significa che le puntate non abbiamo una connessione.
Da tempo infatti i fan di Black Mirror ipotizzano che alcuni episodi della Serie siano parte dello stesso universo. È stato probabilmente l'ultimo episodio della quarta stagione, Black Museum, a rinforzare questa ipotesi: vi erano infatti dei chiari riferimento alle storyline e alle invenzioni degli episodi precedenti.
I fan hanno anche cercato di costruire una timeline per dimostrare che i mondi mostrati in Black Mirror, in qualche modo, sono connessi (ne abbiamo parlato qui). A tal proposito, Charlie Brooker e Annabel Jones (showrunner della Serie) hanno recentemente dichiarato, durante un'intervista con The Watch, che disegnare una linea che unisca tutti gli episodi di Black Mirror sarebbe impossibile.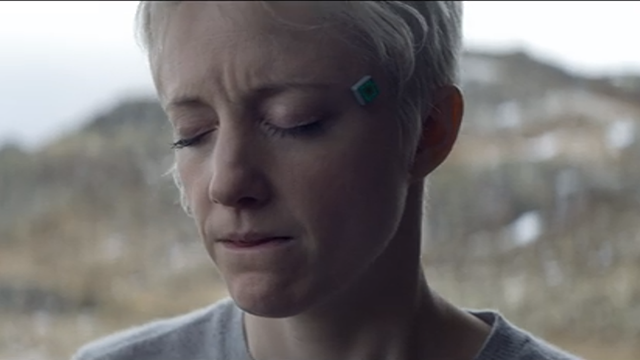 Relativamente all'universo condiviso, Brooker ha detto:
Credo che i ruoli siano flessibili. A volte è utile… ad esempio in Black Museum Rollo Haynes lavora per la TCKR, che è la stessa compagnia incontrata in San Junipero, e va in un ospedale chiamato St Juniper's Hospital. C'è chiaramente una sorta di collegamento qui, che però non abbiamo mai spiegato.
Brooker ha ammesso che spesso i riferimenti ad altri episodi vengono collocati in determinati frame per convenienza o per pigrizia:
Ogni tanto abbiamo usato la logica riferendoci ad altri episodi. Ad esempio utilizzando gli stessi gadget tecnologici. Abbiamo realizzato The Entire History of You, in cui ognuno può tornare indietro nella propria memoria utilizzando un telecomando a misura di pollice per accedere all'UI dei proprio occhi. Poi abbiamo realizzato White Christmas, dove c'era un altro tipo di sistema legato alla retina. Abbiamo pensato molto e tentato di inventare diverse nuove tecnologie, ma poi abbiamo pensato: perché non usiamo la stessa di cui ci siamo già serviti? È stato per pigrizia.