La HBO non vive di solo Game of Thrones. L'emittente ha fissato le date in anteprima per le nuove stagioni di Veep e Big Little Lies insieme al debutto della miniserie Chernobyl e della serie comica Los Espookys. Il canale premium ha anche dichiarato durante il suo panel TCA che andrà in onda Leaving Neverland, il controverso documentario di Michael Jackson il 3 e il 4 marzo. La settima ed ultima stagione di Veep è prevista per domenica 31 marzo. La stagione di Big Little Lies, che aggiunge al cast la strepitosa Meryl Streep, con Reese Witherspoon, Nicole Kidman, Shailene Woodley, Laura Dern e Zoe Kravitz, è fissata invece per giugno.
Alla lista si aggiunge anche Chernobyl, la miniserie in cinque parti della HBO in collaborazione con Sky, sulla tragedia nucleare del 1986 in Unione Sovietica. Sarà presentata in anteprima a maggio, invece, la serie spagnola Los Espookys in anteprima a giugno, anche se non abbiamo le date ufficiali. Chernobyl drammatizza la storia dell'esplosione nella centrale nucleare di Chernobyl in Ucraina. L'esplosione ha rilasciato materiale radioattivo in tutta la Bielorussia, la Russia e l'Ucraina fino alla Scandinavia e all'Europa occidentale.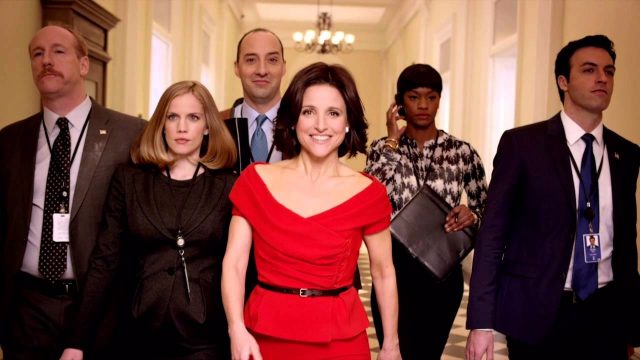 È stata una delle peggiori catastrofi create dall'uomo nella storia. Questa mini serie segue i coraggiosi uomini e donne che hanno fatto incredibili sacrifici per salvare l'Europa da un disastro inimmaginabile. Jared Harris, Stellan Skarsgård e Emily Watson faranno parte del cast. Bernardo Velasco, Cassandra Ciangherotti, Ana Fabrega, Julio Torres e Fred Armisen reciteranno in Los Espookys, ambientato in una strana e sognante versione dell'attuale Città del Messico, segue un gruppo di amici che trasformano il loro amore per l'horror in uno strano business.
L'unica cosa che ci resta da fare è iniziare un countdown, con Game of Thrones che inizierà il 14 aprile questo pare essere l'anno della HBO.