Il cast della terza stagione di The Flash si arricchisce ogni giorno di più. Ad ostacolare l'uomo più veloce del mondo nei nuovi episodi ci sarà anche un altro supercriminale proveniente dall'universo della DC Comics: Roscoe Dillon aka Top. Nei fumetti il villain è un teppista ossessionato fin dall'infanzia dalle trottole, a tal punto da trovare un modo di girar su se stesso ad una grande velocità, proprio come il suo giocattolo preferito.
Nella serie tv spin off di Arrow, il criminale Top comparirà in versione femminile con il nome di Rosalind "Rosa" Dillion. Entertainment Online ha svelato che ad interpretare la nuova villain sarà Ashley Rickards.
La Rickards famosa per il suo ruolo di Jenna Hamilton, la nerd più stramba della televisione in Awkward (Diario di una nerd superstar) questa volta lascerà da parte i propri sentimenti altalenanti per Matty McKibben e si darà al crimine già dalla quarta puntata della nuova stagione di The Flash.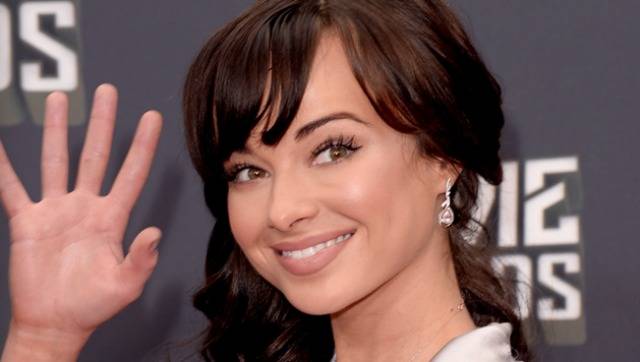 "Ha il potere di far girare la testa alle persone… è la Bonnie del Clyde di Mirror Master e uno dei membri più pericolosi della galleria dei Rogues", ha precisato il produttore esecutivo Aaron Helbing. Top nella serie tv manterrà gli stessi poteri che John Broome e Carmine Infantino, i suoi creatori, gli hanno affidato: con la sua abilità di girare su se stesso a tutta birra causerà le vertigini a chi gli è vicino, oltre a possedere poteri telepatici e telecinetici. Rosa comparirà insieme ad un altro villain della galleria dei nemici di Barry Allen, Mirror Master, un criminale con la passione per gli specchi e con la capacità di usarli per produrre effetti come l'ipnotismo, l'invisibilità o degli ologrammi.
Dato che i due delinquenti faranno la loro entrata in scena nella stessa puntata, si presume che Rosa possa essere la compagna di Mirror Master, interpretato da Gray Damon: i Bonnie e Clyde della DC, come appunto ha sostenuto Helbing.
La prèmiere della terza stagione di The Flash è prevista per il prossimo 4 Ottobre sulla The CW. Pronti a correre insieme a Flash?