E' ufficiale. Il protagonista di Altered Carbon, Takeshi Kovacs, riceverà un nuovo corpo nella possibile seconda stagione. Una notizia che non dovrebbe allarmare gli appassionati, data la trama della Serie Televisiva.
Joel Kinnaman, l'attore interprete di Kovacs nella stagione di debutto, in una recente intervista aveva difatti confessato di non essere certo di un suo ritorno.
Adesso ne arriva la conferma.
A quanto pare, Kinnaman prossimamente si riunirà con una sua vecchia conoscenza di The Killing per una nuova Serie Televisiva prodotta da Amazon.
Stiamo parlando dell'attrice Mireille Enos, la quale insieme al collega, figurerà in Hanna, uno Show ispirato alla celebre pellicola cinematografica.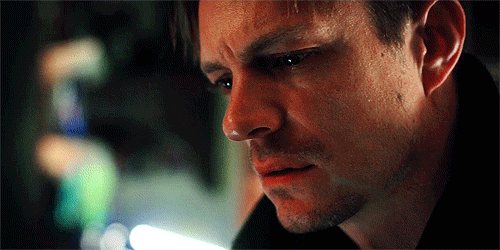 All'interno della trilogia di Richard K. Morgan, il protagonista di Altered Carbon fa uso di diversi corpi – di etnicità diverse fra loro – per spostarsi nei diversi mondi. Per esempio, nel secondo libro, dal titolo Broken Angels, Kovacs adopera il corpo di un mercenario, ma viene catturato durante un conflitto ad alto rischio che vede coinvolti i resti di un impero marziano ormai distrutto.
Se la decisione dell'emittente streaming dovesse essere quella di rinnovare la Serie Televisiva per una seconda stagione, vedremo dunque un Takeshi Kovacs fisicamente diverso da quello che abbiamo imparato a conoscere – e ad amare -. Dovesse quindi continuare, Altered Carbon diventerebbe uno Show dal genere antologico, con solo uno o due personaggi ricorrenti nelle varie stagioni.
Malgrado Netflix sia più propensa – rispetto ad altre emittenti – a rinnovare le proprie Serie Televisive, in quest'occasione dovrà valutare anche il budget richiesto dallo Show. D'altronde, basti pensare agli effetti visivi utilizzati in Altered Carbon: certamente non a basso costo.
L'unica certezza che ci è rimasta, sembrerebbe essere la presenza del veterano di Fast and Furious, Will Yun Lee, che potrebbe tornare per eventuali flashback sulle passate vite del protagonista. Presenza confermata, d'altronde, dallo stesso Kinnaman.
Cosa ne pensate? L'assenza di Kinnaman potrebbe influire l'andamento di una possibile seconda stagione?