Ogni mese il catalogo di Netflix si aggiorna: vengono aggiunte nuove stagioni o anche nuove Serie Tv complete. Tuttavia questi aggiornamenti mensili portano anche brutte notizie. Infatti sembra che presto molti contenuti verranno tolti dalla piattaforma. Come sappiamo i prodotti seriali presenti su Netflix si dividono in originali e non. In questa seconda categoria ci sono Serie Tv iconiche e amatissime tra il pubblico e alcune di essere spariranno.
Il 18 ottobre molte Serie Tv spariranno dal catalogo di Netflix. Si tratta di contenuti molto apprezzati: mentre alcuni di essi verranno tolti integralmente, altri perderanno solo qualche stagione.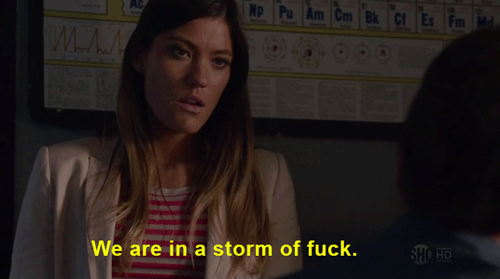 Il motivo di questa drastica rimozione di contenuti non è molto chiaro. Alcune serie potrebbero avere la licenza scaduta, mentre altre, secondo alcuni rumor, potrebbero uscire dal catalogo a causa dell'acquisizione della Fox da parte della Disney. Quest'ultima sta infatti pensando di creare il proprio servizio streaming e gran parte del materiale è proprio della Fox.
Come riportato dal sito di Netflix, per comunicare la scadenza di un contenuto durante la sua visione viene trasmesso un messaggio in alto a sinistra. Questo messaggio compare una sola volta al giorno. Se non lo avete notato, ci pensiamo noi ad avvisarvi!
Ecco la lista delle Serie Tv che abbandoneranno Netflix il 18 ottobre:
Californication – Serie completa
Dexter – Serie completa
Dr. House – Serie completa
How I Met Your Mother – Dalla prima alla quarta stagione
I Griffin – Undicesima e dodicesima stagione
Modern Family – Dalla prima alla quinta stagione
New Girl – Dalla prima alla terza stagione
Prison Break – Serie completa
Sons of Anarchy – Dalla prima alla sesta stagione
The Americans – Prima e seconda stagione
The Following – Serie completa
È un duro colpo per gli abbonati di Netflix, considerando che tutte queste Serie Tv hanno un gran seguito e sono tutte molto apprezzate. Affrettatevi a concluderle prima del 18 ottobre!