Dal 29 agosto 1997 la Tv è cambiata per sempre. Un nuovo universo è stato scoperto, e oggi siamo nel pieno dell'esplorazione. Quel giorno nasce Netflix, la piattaforma che avrebbe, nel giro di 10 anni, cambiato il modo di intendere lo spettacolo e l'intrattenimento domestico.
Oggi Netflix è l'azienda simbolo dello streaming e dell'home entertainment, ma nasce come attività di noleggio di DVD e videogiochi via posta: si pagava un canone fisso mensile e si potevano noleggiare tutti i film in DVD che si volevano, ricevendoli direttamente a casa. Dieci anni dopo venne inaugurata quella che sarebbe diventata la piattaforma di streaming illimitato on-demand più famosa al mondo. Infatti, nel 2007, Netflix ha cominciato a offrire ai suoi abbonati la possibilità di riprodurre film direttamente via Internet, senza bisogno di aspettare la spedizione del disco via posta (servizio che nel 2011 venne scorporato dall'azienda principale). Nel 2013 il passo più importante: Netflix entra nel settore della produzione, presentando la sua prima serie, House Of Cards, dando vita a quei contenuti che saranno definiti come Original Netflix. Da allora si contano circa 130 Serie o film originali, più di qualsiasi altro network o pay tv.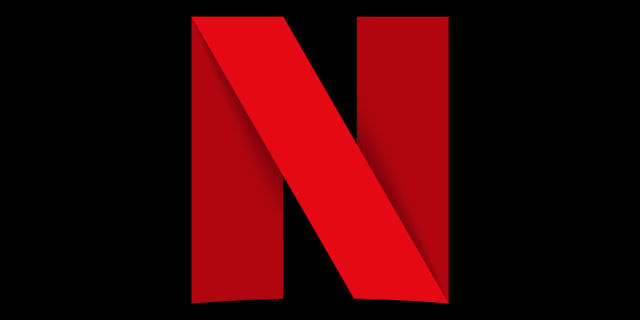 La sua espansione è inarrestabile: Canada nel 2010, Brasile e America Latina 2012, i primi passi in Europa nel 2015 (Germania, Francia e Belgio tra le altre) e finalmente in Italia nel 2015. Nel gennaio 2016 Netflix annuncia il lancio del servizio in tutto il mondo a eccezione della Cina, della Siria, della Corea del Nord e della Crimea. Un successo pianificato, che porta la società californiana ad annunciare nel 2016 un utile netto di 188 milioni di dollari. Netflix è praticamente ovunque, in qualunque paese e su qualunque dispositivo:  smartphone, tablet, smart Tv, lettori DVD e Blu-ray Disc, Ps4, Xbox e naturalmente via web da pc, quasi ogni dispositivo dotato di uno schermo e connessione internet è potenzialmente compatibile con lo streaming video.
Ma si sa, il web non ha confini, e dopo il successo ottenuto in America, Netflix decide di cimentarsi nella produzione di contenuti Original Netflix nel vecchio continente, con l'obiettivo di conquistare il cuore di quei pochi ancora scettici sulla qualità del servizio. Dal 2012 a oggi il colosso dello streaming statunitense spende per produrre e co-produrre in Europa 1,75 miliardi di dollari, sostenendo più di 90 progetti.
E dà così il via, nel 2016, a The Crown, prima produzione originale Netflix targata Europa, con un costo record per una Serie Tv di 130 milioni di euro a stagione. La Serie racconta la storia della regina Elisabetta II dal suo matrimonio nel 1947 ai giorni nostri ed è stata interamente girata nel Regno Unito con un cast quasi totalmente britannico, a riprova dell'impegno di Netflix di creare un qualcosa che possa rispecchiare la vera essenza del continente europeo, con produzioni profondamente radicate nello scenario culturale del paese che le mette in scena. Nel 2017 è il turno di Las Chicas del Cables, la prima Serie Tv spagnola a essere stata ideata, prodotta e rilasciata da Netflix, che racconta le vicende di quattro donne che nel 1928 vengono assunte a Madrid come operatrici per la Compagnia dei Telefoni, prima grande compagnia telefonica nazionale, in una Spagna ancora lontana dal riconoscere i diritti delle donne.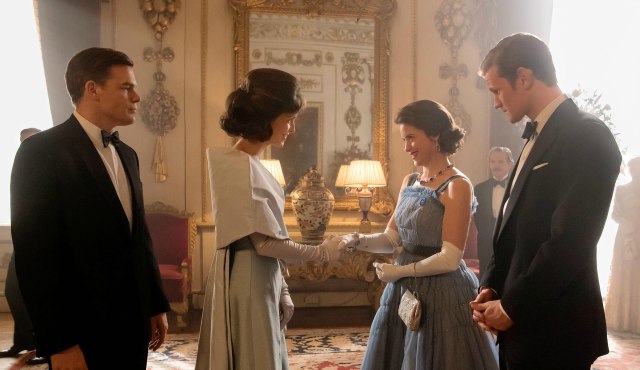 E finalmente arriviamo alla nostrana Suburra, prequel dell'omonimo film del 2015, per la regia di Michele Placido. La Serie segue le vicende di alcuni personaggi (politici, criminali e persone comuni), che rimangono coinvolti negli affari malavitosi della città di Roma e vede la partecipazione di attori del calibro di Claudia Gerini e Alessandro Borghi. Infine, Netflix si confronta con il pubblico tedesco con la produzione di Dark, ambientata nella cittadina di Winden nel 2019 (ma anche nel 1986 e 2052), in cui si intrecciano oscuri segreti legati alla scomparsa di due bambini e a misteriosi viaggiatori nel tempo. Anche in questo caso Netflix ha optato per un cast totalmente autoctono.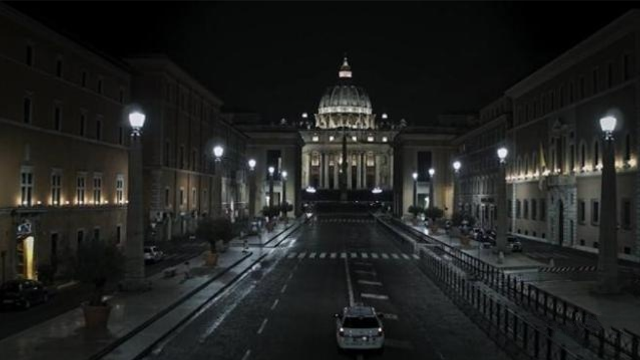 Ma lo spettacolo non finisce qui: Netflix ha ordinato la co-produzione (insieme a BBC One) di Troy: Fall of the City, che racconterà le vicende della caduta della città di Troia, esplorando la storia d'amore tra Elena e Paride. Le riprese si svolgeranno in Sud Africa, con l'intenzione di globalizzare ulteriormente lo streaming video raggiungendo anche paesi in cui il servizio è di recente nascita. Inoltre realizzerà il primo documentario della storia della piattaforma su una squadra di calcio, la Juventus.
Insomma, quando Netflix decide di fare qualcosa, deve farla in grande e noi non possiamo che esserne felici. La società californiana ha già dimostrato di saper sbaragliare la concorrenza e dominare il mercato, il futuro non può attendere e Netflix è già pronta a conquistare l'universo.