Come vi avevamo già annunciato il mese scorso per quanto riguarda le novità in uscita per il mese di Febbraio su Netflix (che potete trovare benissimo qui), adesso siamo pronti a passare in rassegna solo per voi Serie Tv addicted tutto quello che vi aspetta per il mese di marzo, quando la primavera è alle porte ed insieme all'allergia di stagione non c'è niente di meglio che un sano binge watching per curare le ferite.
Iniziamo dalle Serie Tv:
Love – la seconda stagione dal 10 marzo
Questa Serie Tv inedita Netflix, creata da Judd Apatow, Paul Rust e Lesley Arfin racconta la storia di Mickey (interpretata da Gillian Jacobs) e Gus (interpretato da Paul Rust). I due alle prese con questa relazione romantica dovranno fare i conti con le loro differenze caratteriali: lei ribelle e sfrontata, lui timido e insicuro. Vediamo cosa succederà nella seconda stagione!
White Collar – sei stagioni disponibili a partire dal 13 marzo
Sono passati quasi 3 anni dalla fine di White Collar, ma gli occhi e il sorriso affascinante di Matt Bomer sono difficili da dimenticare. Ecco perché Netflix pensa proprio a tutto e poi non è mai troppo tardi per un re-watch. La Serie Tv che racconta le gesta del Lupin del 21° secolo sarà presto online con le sue immancabili sei stagioni!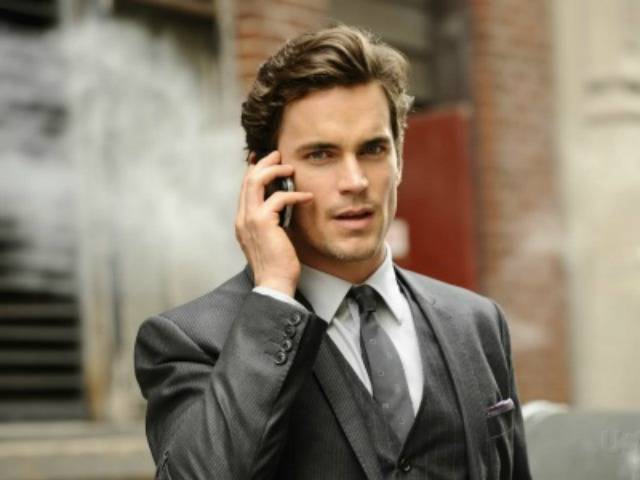 Samurai Gourmet – la prima stagione disponibile dal 17 marzo
Progetto originale Netflix racconta di un samurai in pensione che riscopre i piaceri della gola.
Iron Fist – la prima stagione disponibile dal 17 marzo
Iron Fist sarà la prima serie Marvel del nuovo anno che andrà a presentarci l'ultimo dei quattro supereroi dei Defenders. Il protagonista è Danny Rand, un miliardario che torna a New York, dopo un lungo periodo di assenza, per affrontare il passato e combattere il crimine nella sua città.
Ad interpretare Iron Fist, supereroe esperto di arti marziali con l'abilità di evocare il potere del Pugno d'acciaio, sarà Finn Jones.
Grace & Frankie – la seconda stagione disponibile dal 23 marzo
Altra Serie Tv originale Netflix che racconta la vita delle due ultrasessantenni interpretate da Jane Fonda e Lily Tomlin.
13 – la prima stagione disponibile dal 31 marzo
La Serie Tv originale Netflix narra di Hanna (Katherine Langford), una ragazza morta suicida, ma che prima di compiere questo gesto ha lasciato 13 audiocassette a un timido ragazzo, Clay (Dylan Minnette). Queste cassette serviranno a Clay per comprendere come la ragazza (attraverso delle accurate riflessioni) sia arrivata ad uno stato depressivo che l'ha portata a compiere quel gesto.
Qui potete trovare il trailer e le prime immagini di 13.
Passiamo adesso ai Film:
La famiglia Addams – disponibile dal 1° marzo
Avengers: Age of Ultron – disponibile dal 24 marzo
La mafia uccide solo d'estate – disponibile dal 29 marzo
La scoperta – disponibile dal 31 marzo
Con un cast d'eccezione che prevede Robert Redford, Rooney Mara e Jason Segel, il film originale Netflix indaga sui misteri dell'aldilà.
Infine, per quanto riguarda la sezione Speciali comici
Amy Schumer: The Leather Special – disponibile dal 7 marzo
Anche voi non vedete l'ora?