My Mad Fat Diary è una serie tv britannica trasmessa in prima visione sul canale E4 a partire dal 14 gennaio 2013 fino al 6 luglio 2015. Ancora inedita in Italia, e per questo non conosciuta e apprezzata come dovrebbe, la serie racconta le vicende di Rae Earl, una sedicenne autolesionista appena dimessa da un ospedale psichiatrico.
Per Rae, interpretata da una stupenda Sharon Rooney, è arrivato il momento di affrontare il mondo e di imparare ad accettarsi, con tutti i suoi 105 kg di sarcasmo e di inadeguatezza. Da queste mie poche righe potrebbe sembrare la trama dell'ennesimo e banale show… nulla di più lontano dalla realtà!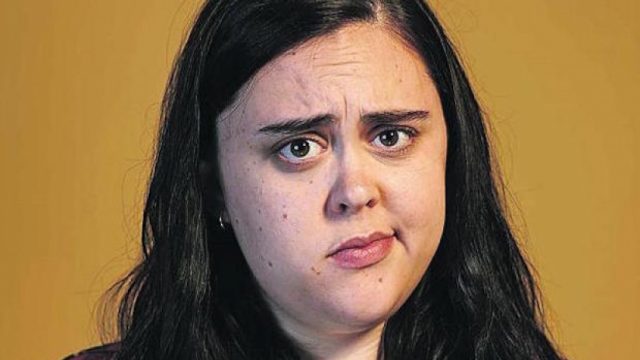 Rae è tutto fuorché una vittima inerte. Rae è forte, divertente, intelligente, spigliata e anche sboccata. Vuole cominciare a vivere: incontra nuovi amici a cui essere fedele e fantastica sui ragazzi, come ogni adolescente. Con commenti sarcastici e con l'aiuto di varie "illustrazioni" (proprio come un diario segreto che si rispetti), la protagonista di My Mad Fat Diary racconta le sue pulsioni sessuali e la scoperta dell'altro sesso.
Una cosa che di certo non si vede in un show, soprattutto quando il personaggio principale è una ragazza con qualche kg in più!
Qui nulla è banale o lasciato al caso, nemmeno quando Finn (interpretato da un dolcissimo Nico Mirallegro) si innamora della protagonista. Non è il classico belloccio che si invaghisce della ragazza sfigata. I rapporti dei ragazzi sono esaminati in profondità, con sarcasmo e con l'ingenuità tipica dell'età che gli autori vogliono rappresentare. I due vivono e alimentano, puntata dopo puntata, il loro legame. Immedesimarsi nei vari personaggi risulta estremamente semplice. Merito, soprattutto, della protagonista che è perfetta nell'esternare quelle emozioni che a parole non possono essere espresse. In tutto questo, gli autori sono stati capaci di inserire momenti destabilizzanti e con tematiche assai forti, come quelle che vive la migliore amica di Rae, la bellissima Chloe interpretata da Jodie Comer, ma mantenendo allo stesso tempo un tono leggero in cui le risate e i momenti comici non si sprecano.
Lo show, quindi, non esalta la depressione, tutt'altro!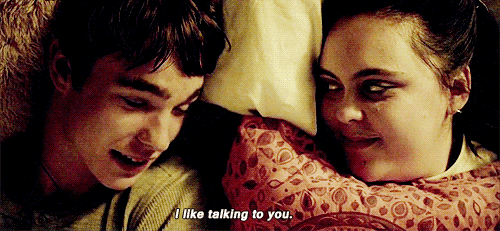 Racconta solo l'adolescenza nella brutalità e nella gioia sfrenata tipica di quegli anni, senza filtri. Anni in cui ogni sentimento viene vissuto con estrema forza. La crescita della protagonista di My Mad Fat Diary, come tutti i ragazzi della serie, appare evidente durante il corso delle tre stagioni: da una situazione di totale odio per se stessa, Rae arriva ad apprezzarsi, a credere in ciò che vuole e in ciò che può essere. Nessuno può aiutarla in questo percorso, se non le sedute con il suo strano e simpatico psichiatra Kester, interpretato da Ian Hart, ma questo non è certamente un problema.
Rae ormai è conscia del fatto che nessuno può salvarla e che solo lei ha il potere di affrontare con occhi diversi il mondo. Un processo con cui tutti, durante gli anni dell'adolescenza, dobbiamo fare i conti. Avete bisogno di un altro motivo per guardare la serie? La sua magnifica colonna sonora targata anni '90.
Durante tutte le puntate si possono ascoltare i brani di band come gli Oasis, Blur, The Verve, The Stone Roses, Radiohead. Musiche perfette per ogni scena. Quindi dico a tutti: fatevi coinvolgere da questa serie, non ve ne pentirete!