Sam Esmail, il creatore di Mr. Robot era un hacker di basso livello nella sua giovinezza, ma un grande nerd. Sebbene gli sia stato detto molte volte che nessuno nell'industria cinematografica vuole stare a guardare un tizio al computer, Sam è riuscito a contraddirli tutti e c'ha regalato questo gioiellino di serie.
Oltre ad essere un hacker principiante, Esmail al college era preoccupato per l'inequità finanziaria, arrabbiato contro il famoso "un per cento". Essendo inoltre egiziano, il creatore di Mr. Robot, viene fortemente influenzato dalla primavera araba in quanto la sua famiglia l'ha vissuta, e una volta calmate le acque è tornato a casa, ed è riuscito a comprende molto bene la rabbia "channeled in a positive way" – canalizzata positivamente, verso il cambiamento – e la voglia di rivoluzionare che è stata palesata in maniera evidente in quest'occasione. La tecnologia e i social network era la leva che avevano i giovani – che le generazioni più vecchie non controllavano – sono riusciti ad usata in maniera produttiva.
Questi tre elementi in particolare, trovati da lui molto interessanti, sono stati utilizzati nella creazione dei suoi personaggi di Mr. Robot, ma il tutto ha iniziato a prendere forma dopo l'inizio della crisi economica. Da qui nella mente di Sam ha veramente iniziato a nascere il progetto a cui pensava da un po', cioè appunto ad una narrazione in cui ci fosse raccontato questo (o questi) hacker.
Ci sono ovviamente influenze da "Fight Club", sia per la mentalità del protagonista, sia per la volontà di cancellare i debiti dei cittadini, cosa che il creatore ha provato sulla sua pelle attraverso il debito universitario che affligge tanti, di cui sentiamo tanto parlare nei nostri telefilm preferiti. Altri spunti sono stati presi da "American Psycho", "Arancia Meccanica", "Matrix" e "Taxi Driver", ma anche da altre serie, in particolare Breaking Bad per quel che concerne l' "arco narrativo" ("story arc", cioè in questo caso, l'evoluzione dei personaggi in atti).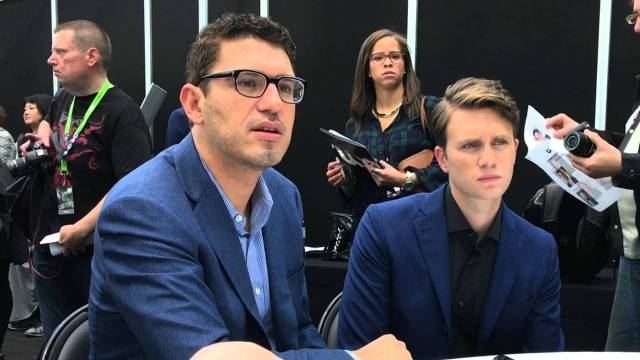 Inoltre Mr. Robot inizialmente era pensato come un film piuttosto che una serie tuttavia, mentre scriveva il primo atto, s'è dilungato ed espanso talmente tanto che il copione è diventato più adatto a diventare un telefilm. In questo formato però, ha avuto difficoltà a trovare una casa produttrice che lo diffondesse, a causa del linguaggio tecnico ed in genere della particolarità della serie ma poi venne preso da USA network.
Anche già la voce narrante di Elliot che interagisce direttamente con il pubblico come fosse un suo amico immaginario – e a volte si arrabbia con noi – cattura e allo stesso tempo rende Mr. Robot una serie insolita. Se aggiungiamo anche l'uso deliberatamente anarchico della fotografia per far risaltare il senso di isolamento e confusione del protagonista – e nostro di conseguenza, essendo Elliot il filtro narrativo attraverso cui seguiamo la storia, tra l'altro un filtro "inaffidabile", concedetemi il termine.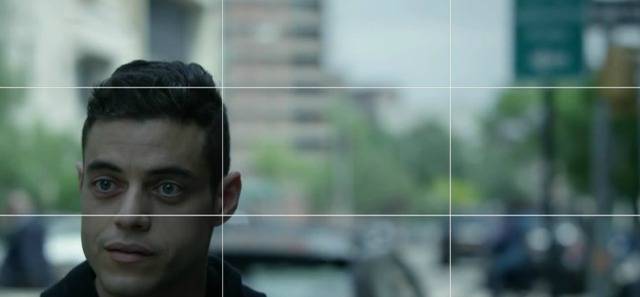 Così come la fotografia – diretta da Tod Campbell – anche l'uso degli spazi e delle architetture ma sopratutto dei personaggi nello spazio, è studiato nei minimi dettagli. Quindi Elliot si rinchiude nella sua casa, povera d'arredamento, passando da un materasso a terra, o dal divano in cui si droga, al punto focale dell'appartamento: la scrivania del computer.
O ancora gli uffici, moderni, freddi, ampli e puliti sono molto più adatti ad esprimere le personalità dei personaggi che ci lavorano, in particolare Tyrell.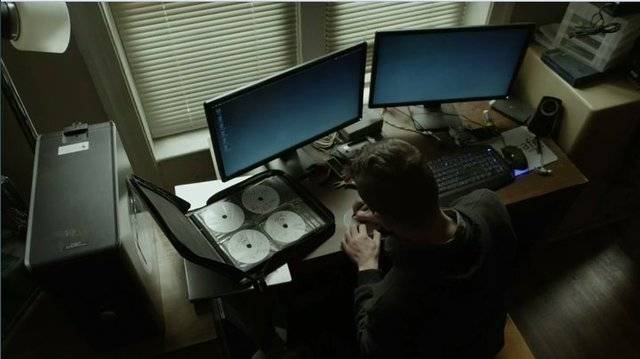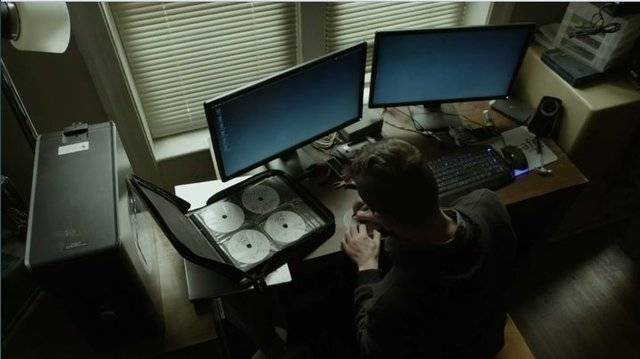 Sam Esmail vuole parlare di temi di attualità, di crisi dell'identità, dell'economia e di attivismo da parte degli hacker, cyberterrorismo e disparità finanziaria, un mix che è riuscito a rendere coinvolgente attraverso la sua serie ed è per questo che spesso troviamo riscontri negli eventi contemporanei, dichiara infatti che "I don't know these things are going to happen and write them into the script, but it's strange how we're really paralleling what is happening in the news".
Curiosamente, gli attori Rami Malek (che interpreta Elliot Anderson) e Christian Slater (Mr. Robot) non hanno confidenza con la tecnologia e hanno messo molto impegno nell'imparare i termini tecnici. Anche Sam che è un po' più del settore ha deciso, per rendere più accurato lo show, di ingaggiare e farsi seguire da degli hacker, e se hanno precedenti criminali, tanto meglio.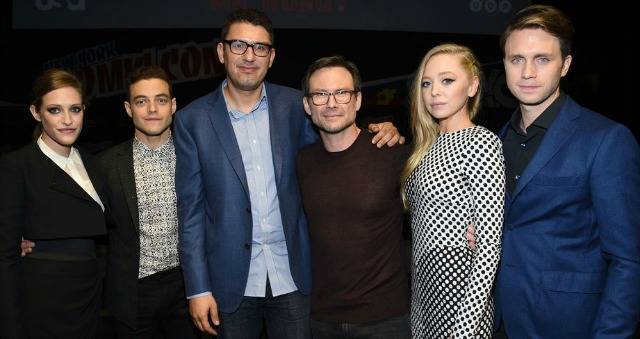 Sam Esmail lascia inoltre che i personaggi vengano, in parte, plasmati dagli attori in quanto sono questi che devono portarli in vita, anzi pensa sia assurdo che non possano contribuire alla psicologia costruita nel copione; probabilmente quest'aspetto aggiunge un plus al coinvolgimento del pubblico.
Mr. Robot è stato rinnovato per la terza stagione e fortunatamente l'autore ha dichiarato che lui suppone che durerà in tutto quattro o cinque stagioni.