La Serie Tv di grande successo targata Netflix si basa sul libro Mindhunter: best seller autobiografico pubblicato nel 1996 da John Douglas. Scrittore che per 25 anni è stato agente del Bureau, diventando uno dei primi profiler ed esperto internazionale di serial killer, al punto da ispirare la figura di Jack Crawford, il capo di Clarice Starling nel film di Jonathan Demme The Silence of the Lambs del 1992.
Nel volume, Douglas racconta la sua esperienza senza omettere anche il gravissimo incidente causato da un sospettato che lo ha ridotto in fin di vita, descrivendo alcune delle indagini condotte personalmente in lungo e in largo negli Stati Uniti alla ricerca di pericolosi assassini seriali e riportando le interviste fatte a squilibrati particolarmente noti come Charles Manson o Ed Gein.
Ma l'adattamento televisivo prodotto da David Fincher non è che l'ultimo di una serie di show dedicati ai serial killer, un argomento che seppur macabro esercita sempre un fascino non indifferente.
Se anche voi state aspettando trepidanti l'arrivo della seconda stagione di Mindhunter, sappiate che ce ne vorrà ancora per molto. Quale modo migliore quindi per ingannare l'attesa se non iniziando una nuova Serie Tv, magari qualcosa che non vi faccia poi tanto sentire la mancanza del gioiellino creato da David Fincher (regista di "Fight Club" e "Seven").
Ecco quindi 5 Serie Tv che vi consigliamo di guardare se avete amato Mindhunter!
1) DEXTER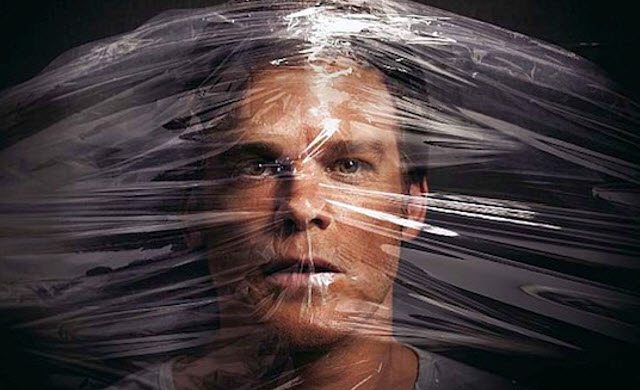 La Serie Tv con protagonista il killer interpretato da Michael C.Hall è andata in onda per ben otto anni. Basata per la prima stagione sul romanzo "La mano sinistra di Dio" di Jeff Lindsay è andata incontro a numerose controversie ma il sostegno del pubblico e della critica l'ha ben presto collocata nell'Olimpo delle Serie Tv. Complessa, cupa e crudele, Dexter capovolge il classico racconto sui serial killer presentandoci la storia proprio dal punto di vista di uno di loro.
Tecnico della scientifica di giorno, efferato omicida di notte. Questo è Dexter Morgan, un uomo che per tenere a bada la sua natura e dare sfogo alle proprie pulsioni decide, complici gli insegnamenti del padre, di prendersela con i criminali e altri come lui. Un uomo con una doppia vita che al mondo mostra una maschera sapientemente costruita nel corso degli anni.
Un individuo affascinante con un hobby decisamente discutibile.