Ricordate Mignolo e Prof.? Beh in questo articolo li vedrete sotto un'altra forma!
Uno dei cartoon più stravaganti degli anni '90 – Pinky and the Brain in lingua originale – vede come protagonisti due topolini da laboratorio che hanno un solo obiettivo:
Tentare di conquistare il mondo! 
Il laboratorio, ovviamente, è quello della ACME, che abbiamo conosciuto in migliaia di episodi di Wile E. Coyote. Anche Mignolo e Prof., infatti, è stato distribuito dalla Warner Bros. Television Animation nel 1995.
E, analogamente al trend che sta riguardando molti classici Disney, anche Mignolo e Prof. sono stati mostrati nella loro versione live-action. Purtroppo, però, non è ancora previsto un film o una serie.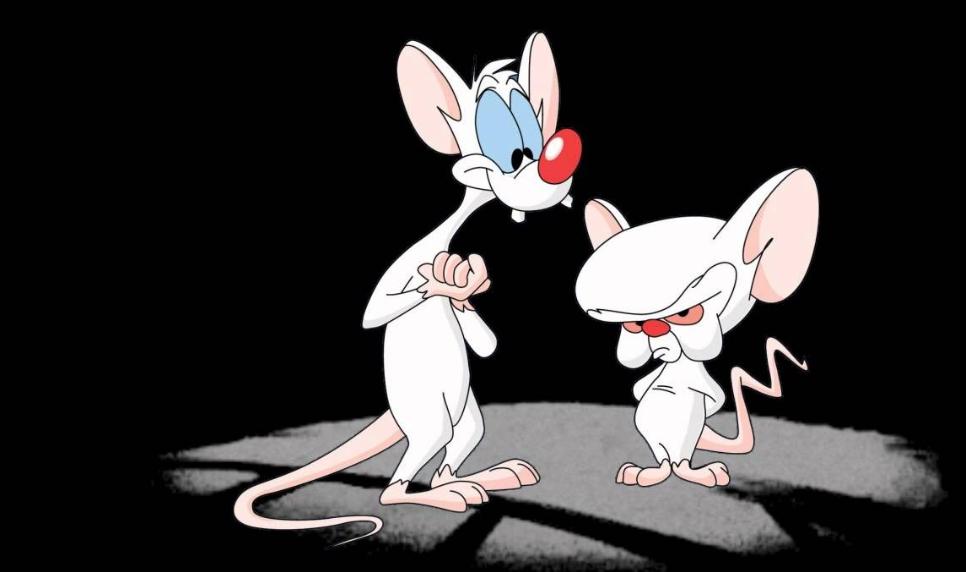 Per ora, infatti, è "solo" un'idea condivisa sui social da un digital artist  L'artista George Evangelista, recentemente, ha mostrato quale potrebbe essere l'aspetto live dei due topini, e a dirla tutta sono proprio dei topini alquanto minacciosi. Mignolo è come sempre spilungone e dall'aspetto un po' tonto, mentre Prof col testone sferra il suo solito sguardo minaccioso. Certo, non possiamo sentirli parlare da una foto, ma la loro espressione la dice lunga:
È ora di iniziare a mostrare il mio amore anni 80/90: ho intenzione di conquistare il mondo con la mia versione di Mignolo e Prof.! Come con i Pokémon, raccoglierò dei suggerimenti nei commenti sul tema degli anni '80 e '90 da cartoni animati, film e videogiochi.
Questa è la didascalia lasciata dall'artista. Possiamo dirlo senza alcun dubbio, sono tanto simili al cartoon che siamo stati abituati a vedere. Ed era ora,  dopo aver resto "umani" alcuni cartoni animati, con aspetti decisamente orridi, avevamo bisogno di vedere qualcosa di tanto carino.
Ed ora, per i più nostalgici, non possiamo far altro che ricordarvi la fantastica sigla del cartone.