L'annuncio era stato di quelli importanti: una nuova serie italiana per Netflix dopo Suburra e Baby. E a intrigarci avevano contribuito anche i nomi legati a questa nuova produzione: Francesca Manieri e Laura Paolucci. Tanto per intenderci la prima si è distinta per la sceneggiatura della serie Il miracolo, un'eccellenza tutta nostrana. Non solo, però: la Manieri era dietro le quinte anche diclamorosi successi cinematografici come Smetto quando voglio (sia nel midquel che nel sequel del primo film) e nel recentissimo Il Primo Re. La sua collega, invece, è stata producer nell'amatissima L'amica geniale. Insomma, pezzi da novanta. Ma ora c'è di più. Molto di più.
Ad accrescere aspettative e speranze è la trama stessa. Si abbandonano finalmente tematiche stereotipate (mafia, politica e religione) e si adotta un approccio completamente nuovo. La serie avrà, infatti, un respiro "globale", come ha chiarito il CEO di Fandango, casa produttrice che realizzerà con Netflix lo show. "L'ambizione è quella di essere noi a raccontare questo straordinario immaginario narrativo e visivo, cercando di raggiungere un pubblico globale".
Ma di quale immaginario parliamo?
Il prodotto targato Netflix, avrà sì, un target internazionale ma attingerà abbondantemente da tradizioni e leggende locali di cui il nostro Paese è profondamente ricco. L'ambientazione? Il XVII sec., come non l'abbiamo mai visto. Certo, sarà una serie in costume, ma con una fortissima attualizzazione. E il pensiero va subito a The Handmaid's Tale e al suo racconto distopico ma incredibilmente contemporaneo. In comune con la serie americana anche un cast tutto al femminile.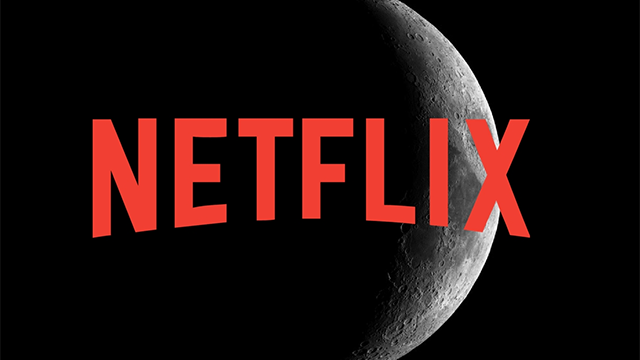 Il plot della serie è presto detto. Dopo essere stata accusata di stregoneria, una ragazza adolescente è costretta a fuggire dal suo villaggio con il fratello minore. La protagonista troverà rifugio presso un gruppo di donne accusate di praticare magia nera e sarà costretta a scegliere tra un amore impossibile e un destino reale, in un mondo costantemente diviso tra ragione e misticismo. Questa la trama che Fandango ha reso pubblica. I rischi, a primo impatto, sono evidenti. I limiti dei period drama sono ben noti a noi serializzati, tanto più se vi si aggiunge anche una (immotivatamente) immancabile nota sentimentalista.
C'è di che ben sperare in questo caso, però.
Se non altro per la garanzia derivata dai nomi degli sceneggiatori, già menzionati in apertura di articolo. Ma anche per la convinzione con cui Netflix ha deciso di investire sul prodotto. Dopo aver rispolverato al meglio Suburra ed esaltato le doti dei suoi interpreti (Borghi su tutti), Netflix è pronta al salto definitivo in Italia. Parola d'ordine che ci si scambia tra i corridoi della piattaforma di streaming: originalità. Ecco cosa dobbiamo aspettarci dalla nuova arrivata: spettacolarizzazione, tensione e partecipazione emotiva.
Pochi dubbi anche sulla capacità di modulare l'enorme mole di riti e miti tutti locali in un respiro unitario. L'obiettivo dichiarato è dare profondità a un messaggio: guardare al passato per colpire il presente. Netflix assicura che siamo di fronte a uno show puntadito (o poco ci manca), carico di sottile, sotterranea polemica. Ragione e misticismo, fede e razionalità. Il tutto, però, con gusto e stile raffinato.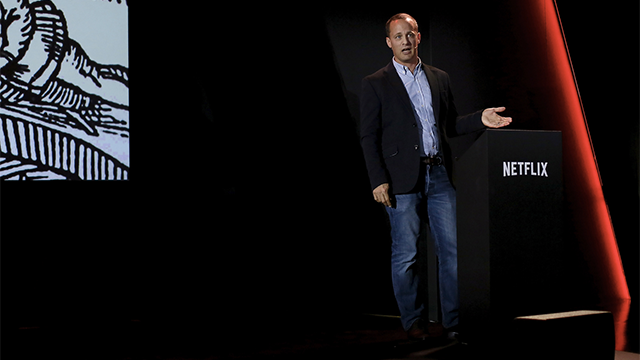 Kelly Luegenbiehl, vicepresident International Originals di Netflix, ha parlato chiaro e tondo. "Period drama con riferimenti all'attualità". Ma come sarà possibile inserire questi rimandi? Possibile una doppia linea temporale che mette in rapporto le due epoche, legandole inscindibilmente. Un passato che riaffiora nel presente, che riprende vita nella contemporaneità e riavvolge il suo nastro. Possibile, allora, una fitta rete di parallelismi concettuali. Dalla stregoneria del passato all'alienazione del presente. Dalle antiche persecuzioni a quelle contemporanee.
Perché, forse, non siamo così "moderni" come crediamo.
Leggende, miti, racconti locali costellano da sempre la nostra realtà. Le favole e la tradizione orale hanno dato fantasia alla nostra infanzia. Ci rimandano alle storie della nonna che affondano in un passato incredibilmente lontano. Più di un secolo prima che i fratelli Grimm facessero loro l'enorme patrimonio italiano ed europeo, Lo cunto de li cunti
di Giambattista Basile dava forma scritta a una conoscenza orale immane. Lo stesso farà poi Giuseppe Pitrè con le "Fiabe, novelle e racconti popolari siciliani".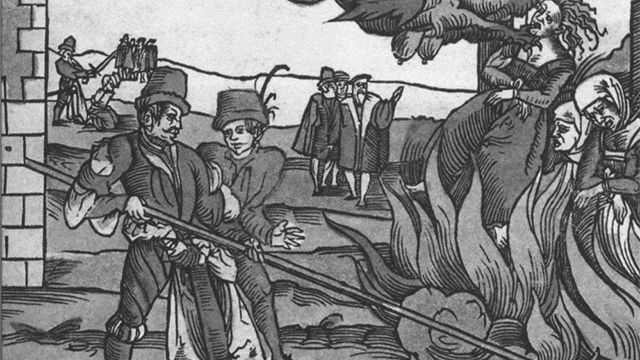 Una cultura popolare vastissima, vetusta e oscura sopravviveva ai secoli. Si tramandava di nonna in bambino. Si faceva espressione rituale di un popolo e del ricordo di un tempo lontano. Ora Netflix è pronta a risvegliare il nostro passato. A riallacciare i ponti tra i due mondi. E se ci riuscirà ci sarà di che divertirsi. The OA è avvisata. Non resta altro da aggiungere tranne un piccolo dettaglio: la serie si chiamerà Luna Nera. Pronti a guardare il lato oscuro del nostro satallite?