Circa un anno fa il web ha celebrato il decimo anniversario della messa in onda di un pezzo di storia della televisione. L'ultimo tassello di un puzzle che ha dato inizio a una nuova era della serialità, ovvero il finale di Lost. Uno dei più controversi della tv. Sicuramente tra i più discussi e criticati. Si potrebbe dire che The End – Part 2 abbia rappresentato un vero e proprio spartiacque all'interno del fandom di Lost, diviso tra i sostenitori della linea scelta dagli sceneggiatori e i suoi detrattori.
Per anni ho assistito a feroci discussioni su questo finale tappandomi disperatamente le orecchie per sfuggire agli spoiler che non volevo rovinassero il viaggio che mi proponevo di intraprendere. Prima o poi.
Mio malgrado il sempre troppo poco tempo a disposizione e gli oltre cento episodi da seguire sono stati una combo che per anni mi ha impedito di imbarcarmi in quest'avventura. Poi però, è arrivato il lockdown da pandemia. Dunque molto tempo a disposizione e tutte e sei le stagioni incluse nell'abbonamento ad Amazon Prime UK. Ed è iniziata la magia…
La mia avventura si è conclusa casualmente proprio a ridosso di questo importante anniversario. Lost è una serie lunga, complessa, intensa. Mi ci è voluto un po' per metabolizzarla. Per processare il fiume di immagini, informazioni e sentimenti che si è portata con sé durante e dopo la visione. E ovviamente ho avuto bisogno di fissare il vuoto per diversi minuti dopo aver visto per l'ultima volta la scritta "Lost" fissa su sfondo nero prima dei titoli di coda.
Poi ho fatto mente locale e raccolto delle idee per elaborare le mie prime impressioni. E sono giunta così a diverse conclusioni.
Tra queste, alcune riprendono concetti che sono stati ampiamente discussi in questi anni. Come l'innegabile modalità con cui Lost abbia cambiato per sempre la tv. È forse la prima grande serie a mostrare quanto fondamentale sia il ritmo della narrazione. Il consistente utilizzo di cliffhanger di fine episodio potenzia in modo importante il ritmo generale della puntata fungendo da propulsore a quella spinta che ti porta direttamente alla visione dell'episodio successivo nello spasmodico desiderio di sapere cosa accada dopo.
Un ritmo che, associato al tema misterioso e a un'intricata maglia di storyline sotto un incrocio di linee temporali da far girar la testa, ha creato un indescrivibile caos. Eppure…un caos di un fascino spettacolare, senza tempo, invecchiato come un buon vino. Perfettamente fruibile ancora adesso, a distanza di sedici anni dal suo inizio. Al netto di un gran numero di mirabili opere televisive successivamente create. E una volta compreso tutto ciò ho potuto tirare le somme e capire diverse cose.
Prima fra tutte, come Lost sia stata la mia Parigi.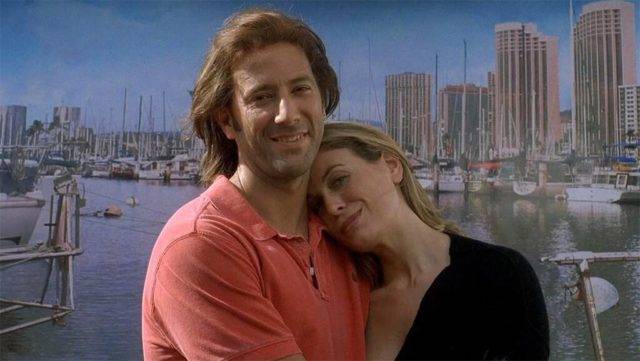 E no, non è solo un omaggio all'ironia di Gina Linetti, ma una personale presa di coscienza ripetuta nel tempo in forma diversa. Perché quando andai a Parigi per la prima volta lo feci con fare prevenuto, pensando che fossi prossima a visitare una "commercialata". Qualcosa che piace a tutti perché tutti dicono sia bella. Ma poi rimasi folgorata dalla magia, dall'atmosfera e dalle emozioni che invadono l'aria parigina in ogni suo anfratto.
Qualcosa di simile è accaduto con Lost. Una serie tv che credevo piacesse a tutti – o comunque alla maggior parte – più per fama che per altro. E nel contesto italiano più per mancanza d'alternativa che per oggettiva qualità. Magari per la ventata di novità portata da un buon mistery drama su Rai2 ai tempi in cui le piattaforme streaming erano ancora un miraggio.
Poi ho intrapreso questo viaggio. E ho avuto il piacere di scoprire non solo un'ottima serie, ma un omaggio al puro storytelling.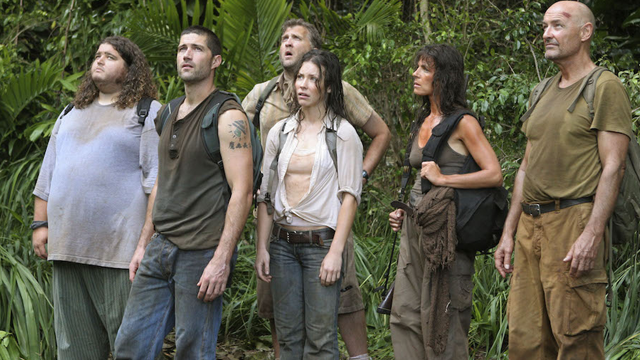 Perché tale è Lost. Una serie tv che si può prendere in due modi: concentrandosi sull'innegabile caterva di filler, buchi di trama e domande lasciate senza risposta, oppure lasciandosi cullare dalla bellezza di uno storytelling fine a se stesso. Un po' come accade – in forma ridotta e comunque differente – a chi si avventura nella visione di The OA che – come avevamo detto qui – omaggia l'arte del racconto con una storia che si presta a svariate interpretazioni.
Nel primo caso si finirà arrabbiati con un racconto che ruba almeno cento ore del proprio tempo libero solo per lasciare lo spettatore con un gran numero di domande lasciate senza risposta. Mentre nel secondo si apprezzerà l'opportunità di aver goduto della narrazione di una storia dotata di un magnetismo unico. Proprio come il cuore dell'isola.
Lost non è una serie tv perfetta.
Gli sceneggiatori si sono chiaramente imbarcati di una fitta rete di storyline dalla quale era difficile uscirne in modo completo e coerente in sei stagioni. Ma ha innegabilmente rivoluzionato il modo di concepire e raccontare una serie tv. Lo ha fatto sperimentando nuovi metodi e riprendendone qualcuno dal passato. Qualcosa di simile lo aveva fatto Twin Peaks nel decennio precedente. Lost ha fatto il passo successivo.
E il risultato si traduce in un racconto che genera sì mille domande, ma a cui non dev'essere sempre necessario dare una risposta. Senza dubbio ci sarebbe piaciuto averne per ognuna delle tante questioni lasciate in sospeso, ma potrebbe non essere il modo più furbo di rapportarsi a un simile racconto. Perché quello di Lindelof e J.J. Abrams a un certo punto svolta in modo palese verso una direzione che abbraccia parabole di trascendenza e pragmatismo che si incontrano e si mescolano.
E forse puntava sin dall'inizio proprio a questo: omaggiare la narrazione come essenza, come viaggio e non come mezzo che porti necessariamente a un fine risolutivo.
E forse è anche per questo che il tanto discusso finale di è tutto tranne che risolutivo. Perché è solo la punta di un iceberg che lascia allo spettatore non solo libertà di interpretazione ma anche la decisione in merito a come rapportarsi al racconto stesso.
Per citare alcuni dei suoi personaggi, lascia l'opportunità di decidere se essere un pragmatico o un "believer". Un Jack Shephard o un John Locke. Sì, lo so. A voler essere puntigliosi potremmo invece riconoscere come gli sceneggiatori a un certo punto abbiano capito di essersi addentrati in un vicolo cieco e abbiano quindi optato per un finale "paraculo" a conclusione di una storia che dopo sei anni aveva bisogno di una fine.
Ma mi piace pensare che Lost sia da vivere proprio come la misteriosa isola al centro della sua narrazione: come un atto di fede. Qualcosa per il quale decidi di lasciarti alle spalle dubbi e domande per goderti semplicemente i privilegi che questo porta con sé. L'attaccamento a quei personaggi che dopo un po' diventano quasi tuoi amici. Il privilegio di gioire e soffrire con loro. Di commuoversi per le loro evoluzioni. Di riflettere sulle loro parabole. E di sorprendersi dinanzi alle dinamiche che li hanno portati alla fine a ritrovarsi tutti insieme nella dimensione dell'accettazione.
Puoi osservarli e chiederti con rabbia il perché. Oppure puoi vederli ritrovarsi e piangere come un bambino che guarda Bambi per la prima volta. E insieme a loro, fare quello che proprio Lost ci ha insegnato essere tutt'altro che facile: farsene una ragione.
And let it go.