In questo pezzo ci sono degli spoiler sulla quinta stagione di Jane the Virgin.
Dopo cinque anni meravigliosi, Jane the Virgin si è concluso con un finale assolutamente perfetto. Nato come una parodia di una telenovela, questo show ne riprende i temi, le strutture, gli stereotipi, stravolgendoli e prendendosene gioco. La trama è assurda, irrealistica. Eppure, Jane the Virgin è tremendamente vera. Non si ha l'impressione di guardare qualcosa di finto. Affronta tematiche delicate (ad esempio l'aborto), la vita quotidiana e tutti i problemi legati a essa con un mix perfetto di leggerezza e profondità. Punto di forza della serie tv sono i personaggi. Sono umani, dalle mille sfaccettature. Nessuno è totalmente buono o cattivo. Anche il più puro nasconde un lato oscuro e anche la mente più perfida suscita tenerezza, comprensione e un bisogno di capire perché agisce in quel modo.
I personaggi di Jane the Virgin sono, in una parola, veri. Li abbiamo visti crescere, sbagliare, imparare dai propri errori. Tra loro, quello con l'evoluzione migliore è senza dubbio Petra Solano.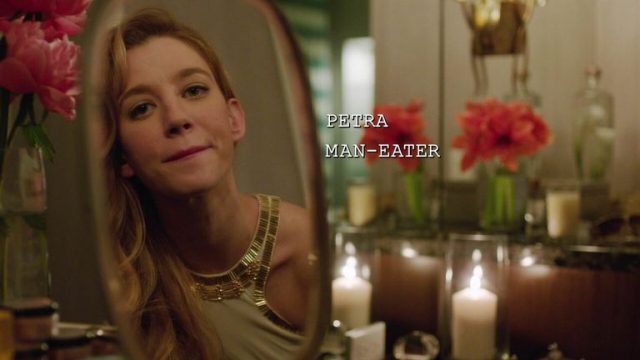 Petra ci viene presentata come una "mangiatrice di uomini". Era avida, doppiogiochista, manipolatrice. Non faceva niente se non ne aveva un guadagno. È l'esatto opposto della protagonista. Jane ha un grande cuore, esprime continuamente i suoi sentimenti e non esita ad aiutare chi ne ha bisogno. Petra è chiusa, cinica, maliziosa e ha problemi a fidarsi degli altri. Mentre Jane è amata e sostenuta da una famiglia premurosa, Petra ha un brutto rapporto con la madre. Inizialmente odiava Jane perché le stava portando via Rafael. Ha fatto di tutto per assicurarsi che Jane avesse una vita difficile. Ha persino tentato di convincerla a rinunciare a suo figlio pur di salvare il suo matrimonio con Rafael.
E non è l'unica cosa orribile che ha compiuto. Ad esempio ha mentito a tutti sulla morte della sorella, rischiando la sua relazione con JR e il benessere dei suoi bambini e delle persone a lei care. Passava da Rafael o da Lachlan in base a chi le conveniva di più come alleato. Si è inseminata artificialmente: una mossa estremamente egoista che mette in luce l'insicurezza di Petra, dovuta all'arrivo di Jane nella sua vita. Ma la cosa più terribile è stata coprire sua madre dopo che aveva spinto giù dalle scale Alba.
Non le importava che la famiglia di Jane fosse in pericolo, ma solo che sua madre non finisse in prigione, nonostante quella donna le avesse procurato così tanto dolore.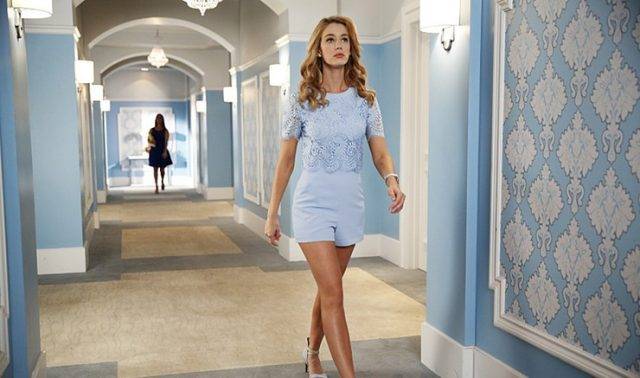 Non ci si poteva fidare di lei. Eppure, con il procedere di Jane the Virgin, abbiamo visto che Petra è molto di più di una semplice villain.
Jane the Virgin ci ha rivelato il suo passato. Era immersa nella povertà, sfruttata dalla madre e imprigionata in un matrimonio tossico che l'ha costretta a fuggire dalla Repubblica Ceca e a cambiare la sua identità. La complessità della sua vita non ci rende Petra più simpatica – almeno all'inizio – ma diventa più umana, credibile e multidimensionale. Scopriamo che è più vulnerabile di quello che mostra, soprattutto nel periodo della sua gravidanza. Dopo aver dato alla luce le gemelle, entra in depressione. Fa fatica a stringere un rapporto con le sue figlie. Teme di non esserne all'altezza, che l'essere madre non faccia per lei. Sono Rafael e Jane a stare al suo fianco. È da questo momento che Jane e Petra iniziano a costruire la loro amicizia.
Nonostante le loro differenze, le due lavorano duramente per costruire un solido rapporto. Da quei brunch domenicali fatti per tenere la famiglia unita dopo che Michael era morto e Rafael in prigione, si sostengono a vicenda, creando uno dei legami più veri e genuini di Jane the Virgin.
Non hanno paura di dirsi quello che pensano, come quando si trovano a litigare in una tenda. Lì si costringono a essere vulnerabili e confessano che loro sono molto di più che amiche: sono sorelle. Questo momento racchiude perfettamente l'incredibile sviluppo di Petra. Dimostra che è cresciuta soprattutto quando esprime i suoi sentimenti liberamente e si assume la responsabilità di quello che ha fatto.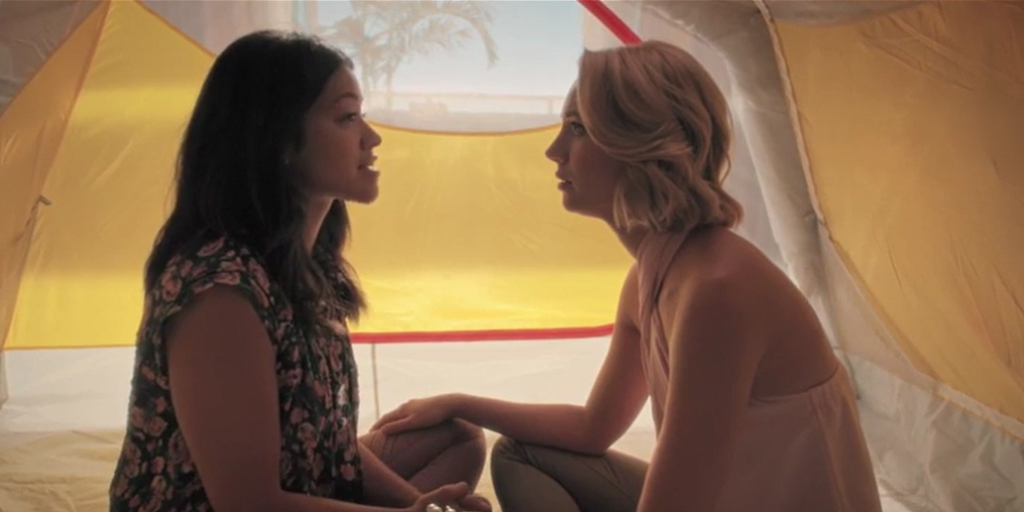 Petra è fondamentale nella vita di Jane come lo è in quella di Rafael. Ricordiamoci che è grazie a Petra se i due hanno il matrimonio dei loro sogni.
Quando Petra capisce che per Rafael era solo la seconda scelta, lo lascia dimostrando che donna forte e indipendente sia. Sa di meritare di più. Quell'amore si trasforma così in una splendida amicizia (vedi qui le 8 amicizie uomo-donna più belle delle serie tv). Gli offre un lavoro, un posto dove stare, lo copre con Jane sulla storia degli antidepressivi. Sceglie di stare al suo fianco e di non lasciarlo solo quando Jane e Rafael si contendono Petra come damigella d'onore. Era stato il suo grande amore. Poi è arrivata JR. L'amore per lei l'ha travolta come un uragano. Perché quando Petra ama, lo fa con tutta sé stessa. Lotta per lei, cambia per lei, in funzione di lei. Ma più di ogni altra cosa, è bello vedere una donna venire a patti con la sua sessualità in modo così sicuro e deciso.
Dietro quella corazza dura e fredda Petra nasconde una cuore gentile. Farebbe qualsiasi cosa per le persone che ama, come travestirsi da Fatina dei Denti o distruggere l'addendum che avrebbe lasciato Rafael al verde. Quando Petra tiene a qualcuno lo protegge strenuamente, anche se non sempre riesce a dire loro quanto contino per lei. La famiglia è importante, pur non avendone mai avuta una e forse proprio per questo.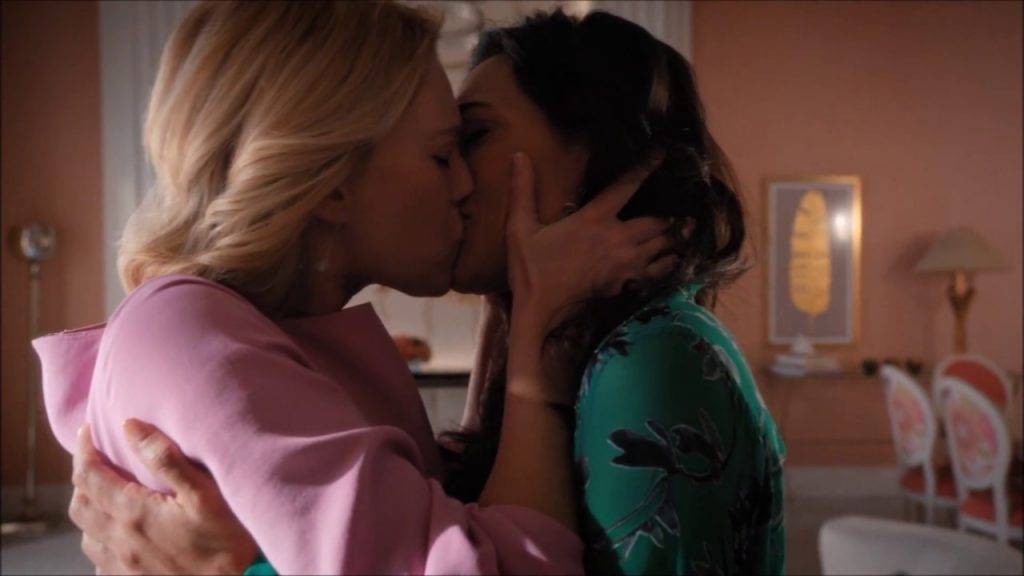 In conclusione Jane the Virgin ci ha regalato un personaggio magistralmente scritto. Le sue battute taglienti, il suo splendido senso della moda, la sua forza l'hanno resa un'icona. Petra è cambiata in maniera veramente realistica. Non si è trasformata in una santa durante la notte. Ci è voluto del tempo per dimostrare a noi, a Jane, a Rafael e agli altri che non era solo una spietata regina di ghiaccio. E alla fine ha ottenuto tutto quello che desidera e che noi volevamo per lei: una famiglia, l'hotel dei suoi sogni e l'amore della donna che ama!